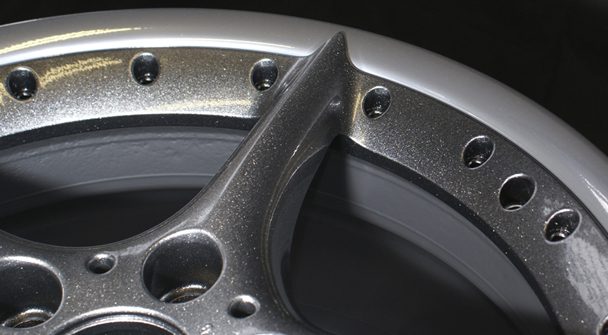 Are you dreaming of refreshing your mechanical steed? Would you like to change its appearance easily? Here's what you need to know before powder coating your motorcycle.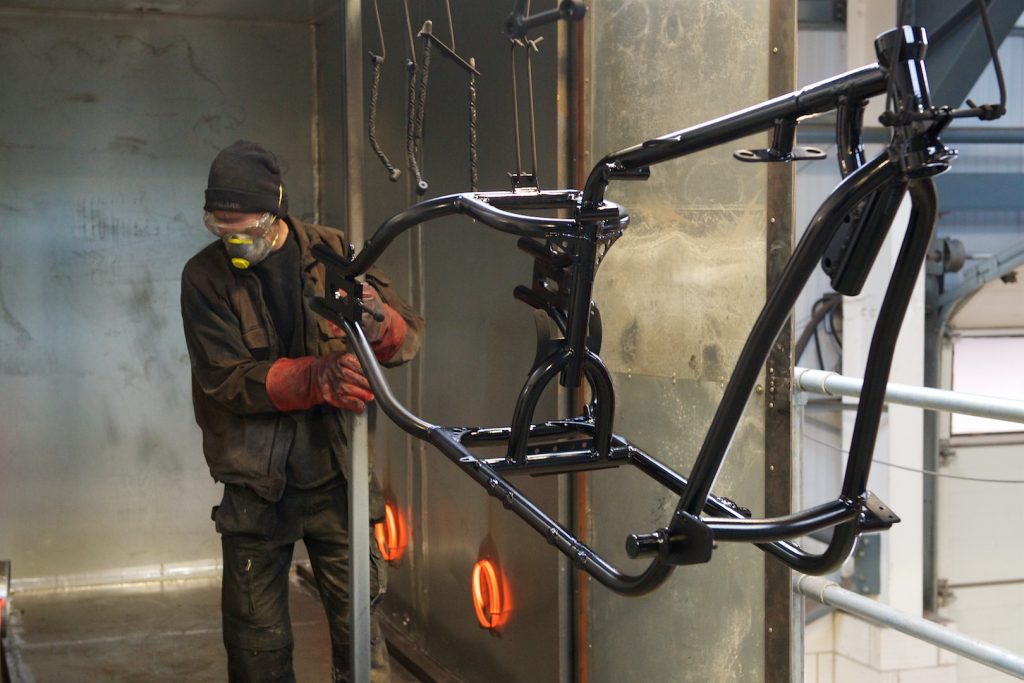 The basic information on this subject is the fact that plastic elements are not suitable for powder coating in motorcycles, but only those made of steel, such as a motorcycle frame. Where to start with a motorcycle powder coating?
Powder coating a motorcycle's frame is not the easiest task. The first, quite complicated issue, is the proper preparation of the surface for painting. What is it about? Well, to be able to evenly apply the paint on the surface, it must be brought to perfect smoothness, devoid of any traces of use or mechanical damage. The process most often used for this is sandblasting, i.e., removing impurities with compressed air and special abrasive particles, most often down to sand particles. Then the surface must be degreased and only then can we proceed to powder coating.
The powder coating of the motorcycle frame is a guarantee of a durable and attractive coating that affects the aesthetic and attractive appearance of the motorcycle and has a preserving effect. Which powder paint should I choose to paint the frame? In the case of motorcycles, the key issue when it comes to painting is the motorcycle's resistance to external influences. As a result, epoxy or polyester paint is the best choice because they are highly resistant to weather conditions.