Small Architecture and Spatial Development in Elektron
Small architecture and spatial development in line with the current visual trends as well as ecological standards are topics that concern not only urban planners and developers but also ordinary people who plan their gardens, plots, and investments. We all know that even seemingly down-to-earth and inconspicuous elements of equipment, such as city bins, pergolas, roofs, bicycle shelters, city benches, or garbage sheds, can completely change the general nature of an investment, park, garden, or even a garden. increase their market value. Of course, provided that they are properly selected for the environment, they are of high quality and made of the right materials and components. Skilful spatial development is a real weapon in the hands of investors, construction companies, and amateur architects.
What does the term "small architecture" mean?
Street furniture includes benches, trash cans, and lighting that are added to public spaces to make them more usable and attractive. It's becoming popular in industry articles and educational materials about spatial development. However, not everyone knows what exactly this concept means. So what is "street furniture"? Is it only small buildings? Well, no, the term "street furniture" or "replaceable street furniture" refers to a group of small buildings erected for landscaping. Therefore, it is not necessarily a small building but also other elements of equipment, such as city bins, pergolas, canopies, bicycle shelters, city benches, or garbage sheds. And where can we find examples of small architectural objects? These are all kinds of additions to a building plot for single-family and multi-family housing, cities, housing estates, workplaces, parks, or gardens. Below, you will find the most popular examples of small architecture.
Basic types of small architectural objects: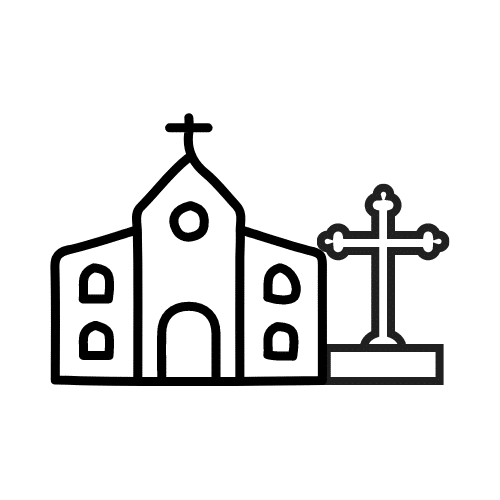 Objects of religious worship, such as:
shrines, wayside crosses, figures.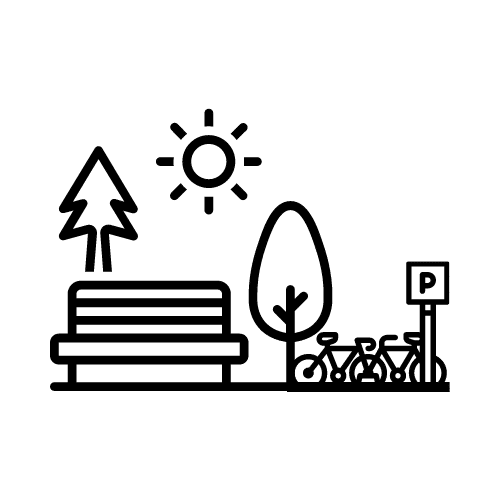 Garden architecture objects, such as:
urban baskets, statues, fountains, pergolas, benches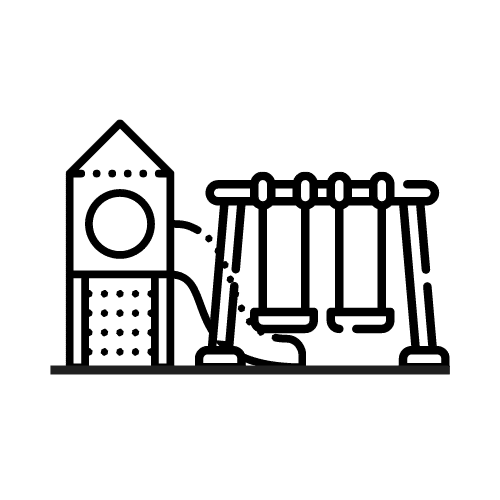 Utility objects—for everyday recreation and keeping order, such as:

sandboxes, swings, fenders, sheds for bicycles, roofs, garbage sheds, or beats.
A wide range of metal furniture
How is spatial development related to the term "street furniture"? Street furniture is an inseparable element of properly created spatial development projects for cities, villages, housing estates, parks, and gardens. Small architectural objects are an extremely important tool in all activities related to land development because they fulfil two functions. First of all, canopies, like garbage canopies or pergolas, have a clear utility value that makes the space serve more than one purpose and is useful and comfortable. And the second is an aesthetic function, because in open spaces, apart from plant compositions, it is the best way to add an elegant, stylish, or interesting look to a given place. By choosing colourful boho-style pergolas, you can make your garden seem like a kind of refuge and a place where you will be happy to spend long hours with a good book and iced coffee. On the other hand, if you buy good-quality garbage cans or city benches and place them in your company, you will easily give the impression of reliability and elegance and improve your status in the eyes of potential customers. Therefore, zoning and street furniture are easy ways to improve your image and add an unusual touch to ordinary gardens, parks, or company spaces.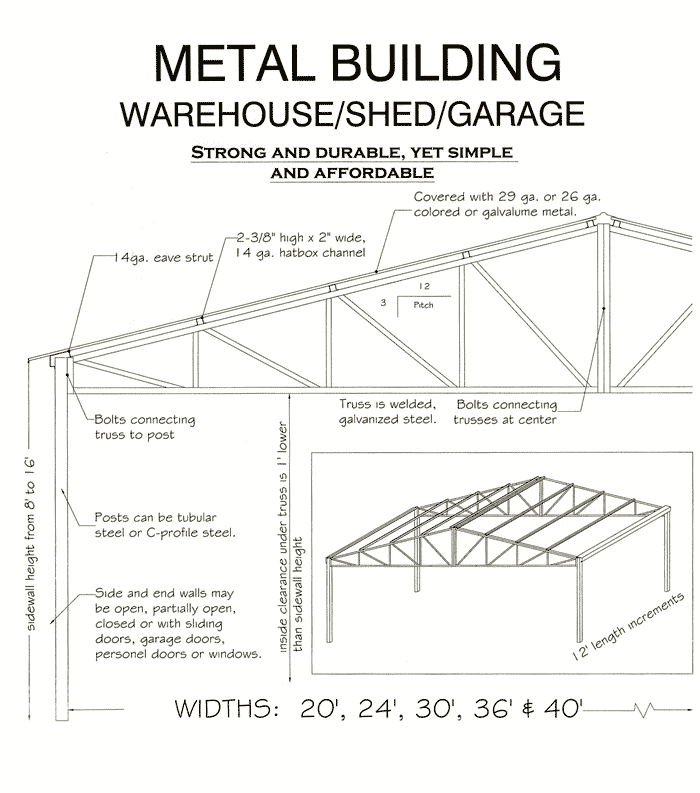 Small architecture and spatial development in Elektron
We make small architectural objects at Elektron, but we also have other things for sale. Are you wondering what elements related to spatial development you can buy from us? Our domain is versatility, with an emphasis on both the usability of our products and their attractive but simple appearance. Therefore, in the Small Architecture tab on our website, you will find both utility products and elements of garden architecture. Our assortment includes city bins, pergolas, canopies, bicycle shelters, city benches, and garbage sheds. All of this is made of the best quality materials and with the best design practices.