Definition: Wire cage enclosures
Storage rooms with wire partitions are usually used for storage or as bicycle garages. Storage rooms can be found in a variety of locations, including garages, basements, and warehouses.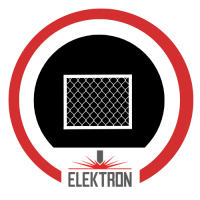 Wire Cage Enclosures Manufacturer and Supplier
We carry out orders for individual customers. This means that we create rooms tailored to the needs and requirements of the client. In this way, we can guarantee that each storage room will meet the customer's expectations and be ideally suited to his needs. Our wire partitions are very functional and convenient to use. We offer various sizes and finishes, which allows you to create a room ideally suited to the customer's needs. All our products are made of the highest quality materials, which guarantees their durability and resistance to weather conditions.
What advantages do our services offer you?
In our company, we focus on transparency and honesty. Therefore, before starting the production of wire mesh partitions, we present our clients with a detailed offer and valuation. We make sure that our customers are satisfied with our products and services and that they can be sure that they receive a product tailored to their individual needs.
In addition to the production of wire partition units themselves, we also offer full customer service. Our specialists will help you choose the best solution and answer all your questions about our products. We will also deliver wire partition components to any place in Poland, and we will take care of their installation.
If you need wire partitions in Poland, we provide comprehensive service—from design, through production and delivery, to assembly. Our storage rooms are easy to assemble and disassemble, which enables quick and trouble-free installation.
Our company focuses on the highest quality and safety of our products. All our storage rooms meet quality and safety standards. Thanks to this, you can be sure that our products are not only functional but also safe to use.
Storage units that we produce are durable and resistant to weather conditions. We make them from the best quality materials that guarantee a long product life. We offer various sizes and configurations of storage units, which allows them to be adapted to individual customer needs.
3. Customize your Project
As a manufacturer of storage units, we know how important flexibility is in our industry. Therefore, we offer customization of each order to meet individual customer needs. Regardless of whether you need a storage room for storing tools, a garage for two-wheelers, or an additional storage room, they will be happy to help you choose the right solution.
4. Innovation And Development
As a manufacturer of storage units, we focus on innovation and development. Our products are in line with the latest trends in architecture and design. We work with designers who design modern and functional solutions so that our products meet the highest standards.
As a manufacturer of storage lockers, we offer high-quality products that meet the expectations of our customers. We work with various industries and tailor each order to individual needs. We care about the safety and functionality of our products and offer full customer service. We will be happy to help you choose the best solution for you and your company.
We cooperate with companies for which the production and delivery of storage units are essential to the implementation of projects. We have completed several storage units that have been installed in the European Union. Our products are an ideal solution for various industries, such as industry, construction, warehousing, and many others.
As a manufacturer, we can meet even the most demanding orders. We have a modern machine park and an experienced team of specialists who fulfil every order with passion and commitment.
If you are interested in our offer, please contact us. Our specialists will answer all your questions, present the details of our offer, and help you choose the best solution for you and your company. We offer competitive prices and short lead times.
Our offer includes various types of storage rooms, including modular and systems. Each of these types has its advantages and can be adapted to individual customer needs.
We offer full support in the design, delivery, and assembly of storage units. Our specialists will help you choose the right type of cell, tailored to your needs and requirements.
We are sure that our offer will satisfy even the most demanding customers. If you are looking for a professional manufacturer of storage lockers, contact us and let's get started today.