Balcony Railing and terraces add value to any property. These are additional architectural elements that combine practical and aesthetic functions. On the balconies, we relax with a book in the summer afternoons and sip coffee in the early spring mornings. These are places of relaxation and rest, but to be able to fully relax in them, first you need to ensure that they are properly secured. This is where balcony railings come into play. And we, as an experienced manufacturer of balcony railing, will tell you everything you need to know about them. What is balcony railing? What are their types and characteristics? How to choose railings for the balcony? What latest trends are particularly popular in this regard? And finally, how to choose the perfect balcony railings to make them look attractive and solid at the same time? We will cover all these topics in a moment, so sit back, because there is a lot of valuable information waiting for you!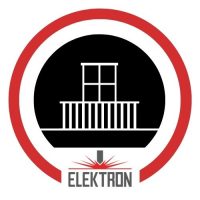 Steel balcony railing - application
Steel balcony railings are an element that covers the space of a balcony or terrace and ensures safety. They can also have a decorative function, but the most important purpose of a balcony railing is to fence the space and ensure the safety of people staying at a height. Protection of balconies and terraces, such as balcony railings, is an indispensable element of home and apartment equipment because they protect both people staying at a height and those directly under the balcony. Balcony railings can take the form of empty ones or be filled with glass, rods, wood, mesh, or sheet metal, and these are the safest because they not only protect against falling out of small items but also against accidents involving small children and pets.
Balcony railings—what are the most popular types?
Steel balcony railings are divided into several types depending on the materials used in the production, design, filling, and method of assembly. The most popular railings for a balcony are usually made of metal, yes, and then powder coated. This option is characterised by high resistance to mechanical damage, as well as weather conditions, and at the same time has a timeless character. Another type of balcony fencing that is gaining popularity is the balustrades, which are made of laser-cut sheets. This option has the advantage of transmitting light, and the balustrade can be burned with various patterns according to the customer's wishes. Each of the options has its advantages and disadvantages, so now let us tell you a little more about the different types of barriers.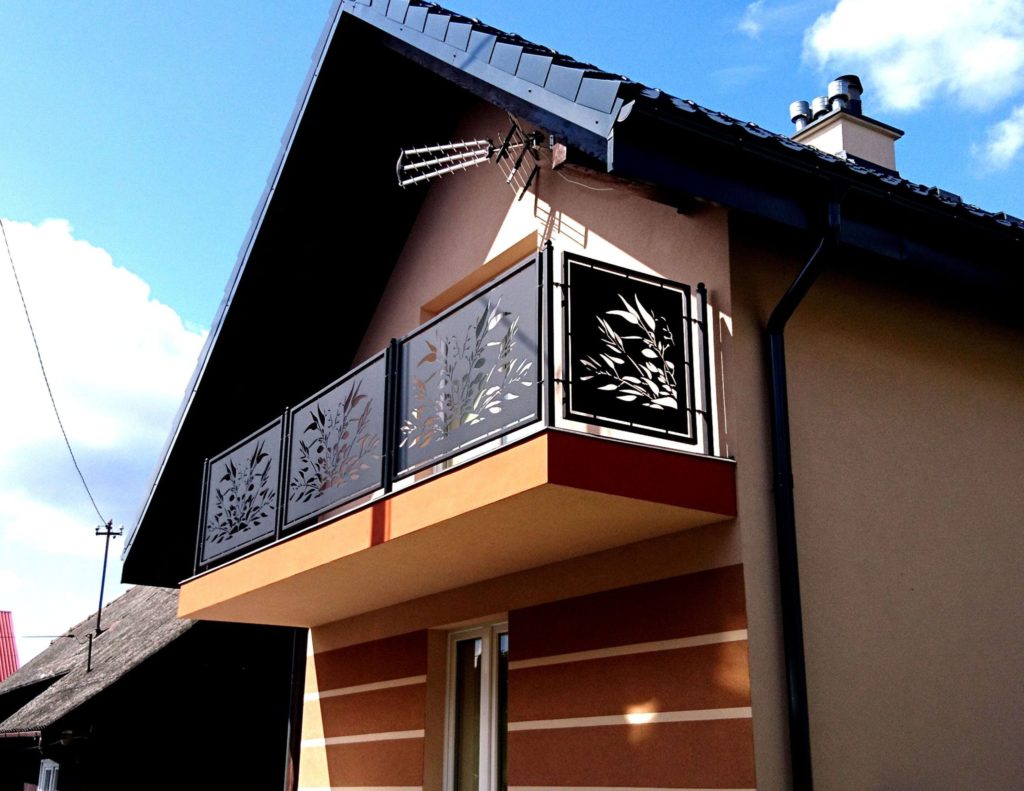 Steel balcony railings are long-lasting, solid, and resistant to various weather conditions. Steel balcony railings are also distinguished by their timeless appearance and, very importantly, do not corrode. These types of balcony railings are universal and, depending on a specific project, can be beautifully presented both as a finish to modern buildings and traditional-style properties. They also offer great arrangement possibilities, as they can be powder coated in various colours and have a matte or glossy finish. In addition to black steel, stainless steel is also used, but if you decide to use balcony railings made of black steel, you should think about their maintenance. It is worth galvanising them so that they gain greater resistance to weather conditions and do not corrode. The advantage is the price because black steel is cheaper than stainless steel.
Laser-cut balcony railings
Balcony railings must be resistant to weather conditions and mechanical damage, while the issue of appearance cannot be left in the background. And in these respects, laser-cut balcony railings work well.
In addition to the classification based on the material from which the balcony railings are made, there is also a separation according to form and filling.
Railings for a balcony are divided into:
Balcony railings filled with bars, i.e., railings with bars positioned vertically or horizontally as a filling element. The Polish construction law indicates what they should look like, but only in the case of multi-apartment buildings (in the case of multi-family buildings and blocks, the maximum clearance between the bars should not exceed 12 cm, and in the case of other buildings, 20 cm). Owners of single-family houses can enjoy more freedom and opt for more avant-garde and interesting designs.
Balcony railings filled with steel profiles, i.e., railings with profiles as the filling element. This variant is very durable and quite pleasing to the eye, so consider it when choosing a railing for your property.
Balcony railings with a sheet filling, i.e., metal railings, finished with a steel sheet. It is a very good solution for buildings in a modern style. Thanks to the use of this filling, we can adjust the style of the railing to the customer's expectations. Furthermore, aluminium sheets can be employed, reducing the balustrade's weight significantly.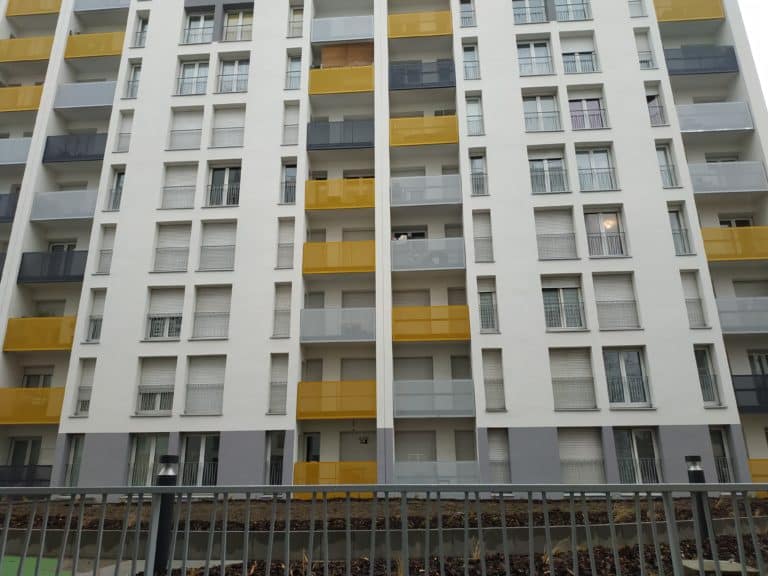 Railings for the balcony-what to look for when buying?
There are several points to consider when choosing Steel balcony railing. First, you should understand the quality and capacity of your balcony. Less solid structures may not be suitable for installing heavy railings. Then you should consider the condition and style of the building. When it comes to condition, you should consult experts, and when it comes to style, it's all in your hands. Steel railings for the balcony will fit most buildings. As a manufacturer of balcony railings with many years of experience, we know that in the case of railings on which our safety depends, precision and quality of workmanship, as well as compliance with all standards and best industry practices, are extremely important.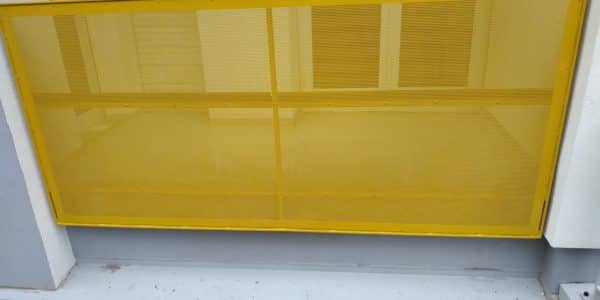 Elektron is a manufacturer of balcony railings with many years of experience.
Steel balcony railing: Our balustrades, external and internal barriers, as well as handrails, are manufactured taking into account all industry standards, and their appearance depends on the personal preferences of the client. Our offer includes both classic balcony railings and bolder designs. We also regularly work on the based on special orders from our clients. You can find minimalistic balcony railings, industrial balcony railings, graphic motifs, as well as abstract patterns. However, more than the variety of designs, we pride ourselves on our quality because we work to ensure that every product we offer is perfect!