Sheet metal bending on a press brake
"Bending" is a manufacturing process that produces a V-shape, U-shape, or channel shape along a straight axis in plastic materials, most commonly sheet metal. Commonly used equipment includes box and cup brakes, press brakes, and other specialised machine presses. Typical products that are produced in this way are boxes, such as electrical enclosures and rectangular ducts.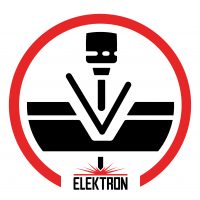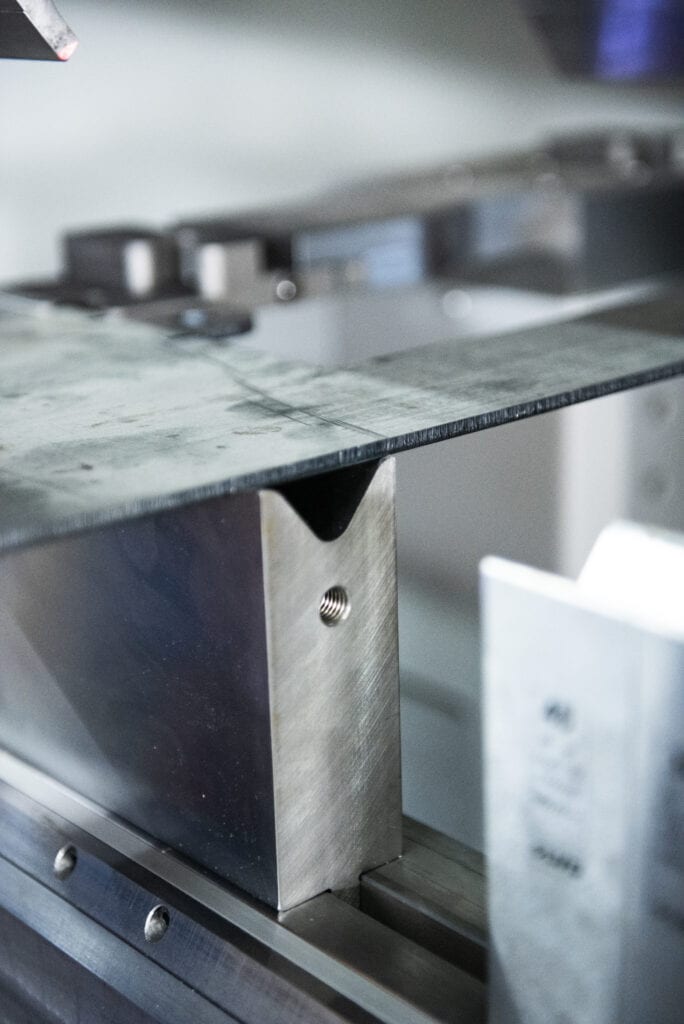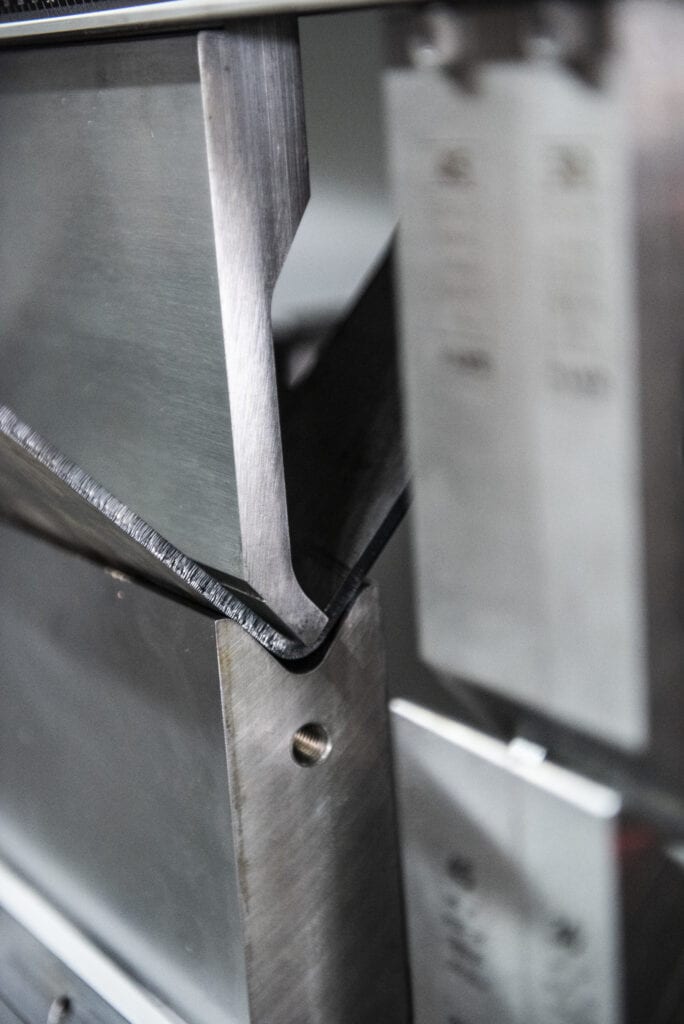 The combination of modern presses, advanced matrix, stamps and the experience of our employees provides excellent results in the form of professionally performed artistic processing of various sheets. We bend sheets quickly and extremely precisely, and thanks to the fact that the process is fully repeatable and automatic, we can undertake even very large orders. The maximum pressure of our machines is as much as 200 tons, thanks to which we can undertake artistic processing of materials with a thickness of 6 mm over a length of 3 meters. All this is possible thanks to the specialised numerical control of machines. Moreover, we also bend steel pipes.
Professional bending on press brakes
We offer professional, comprehensive bending on press brakes. The Podkarpackie region is the main area of our activity, but for years we have been successfully serving clients from neighbouring areas as well as other countries, Germany, France, and Sweden.
We are a team of qualified and experienced specialists. We approach each sheet-bending job individually, ensuring careful and dependable visual performance. By participating in continuous training and additional courses, we regularly improve our competence. Thanks to this, we can offer the highest quality, professional, and modern services. We provide timely delivery of orders. We carry out work based on our projects or those sent by our clients.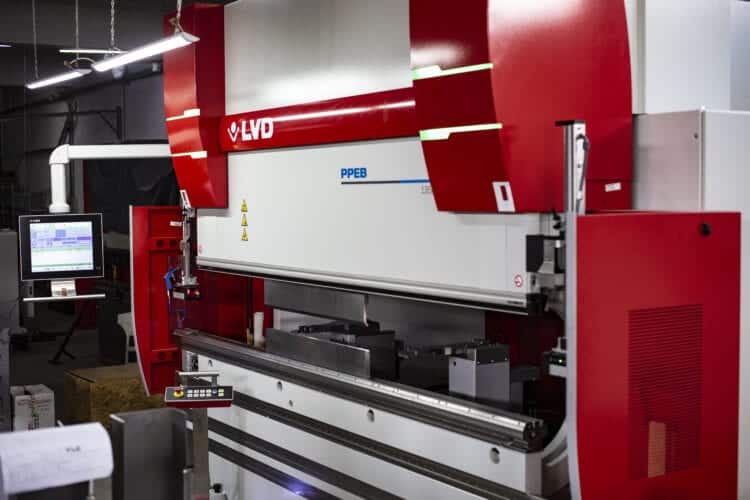 Our offer of sheet metal bending on a press brake is directed at customers from various fields and industries. We provide services to businesses operating in the railway, automotive, construction, petrochemical, machinery and many other industries. We provide services for small and multi-series production, as well as individual elements. We guarantee favourable and competitive prices with free, non-binding, individual work quotes. Throughout the implementation of projects and orders for bending aluminium sheets, we also provide professional technical advice from specialists.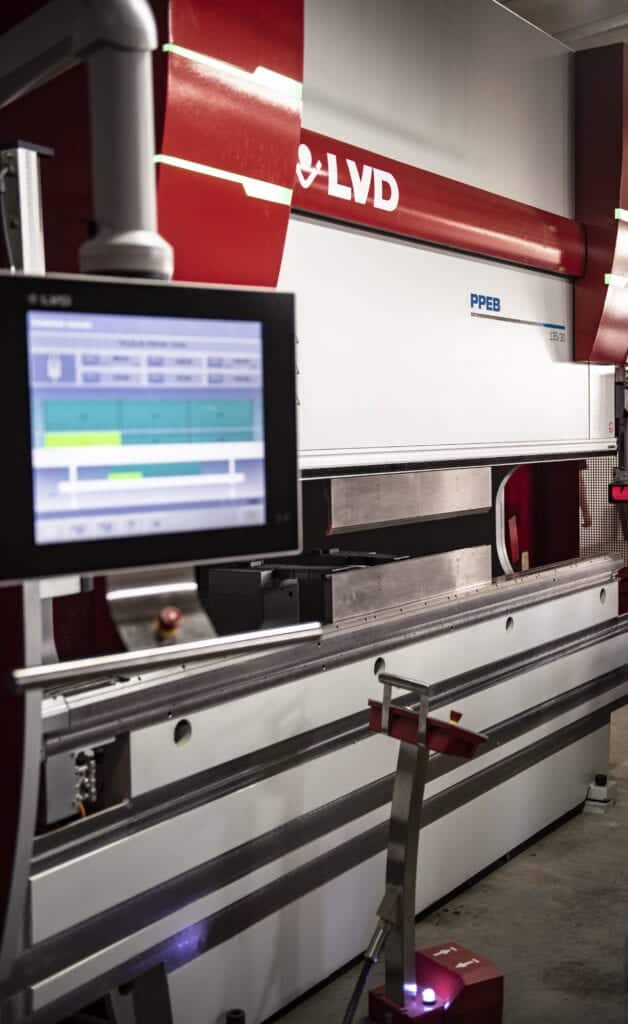 CNC sheet bending on modern equipment
We have an innovative, high-class machine park, thanks to which sheet metal bending on a press brake is efficient, fast, and professional. We have technologically advanced, multi-functional press brakes, matrix, punches, as well as other tools for the artistic processing of sheets with a maximum length of 3 m and a thickness of only 6 mm.
Our machine has been equipped with a numerical CNC control, ensuring accuracy and repeatability of step bending and significantly accelerating the work. The device allows you to perform various tasks, including twisting, straightening, folding, profiling, and Sheet metal bending. The equipment guarantees very precise positioning of the stamp. It provides a maximum pressure of up to 200 tons.
A modern bending machine is also equipped with many other functions, including the option of programming the length and any angle of bending of the sheet, simulation of the bending process, and axis correction for the step and product or table deflection compensation. Its advantages include task versatility, the fast pace of work, and the excellent repeatability of serial production.
The press brake is distinguished by high precision in the implementation of each service while maintaining the most important properties of a given material. The resulting products are characterised by functionality as well as correct and safe operation, e.g. in construction. The entire process of sheet metal bending on a press brake is supervised by our specialists each time. This guarantees full compliance of the final article with the project and order specifications.
Comprehensive sheets various materials bending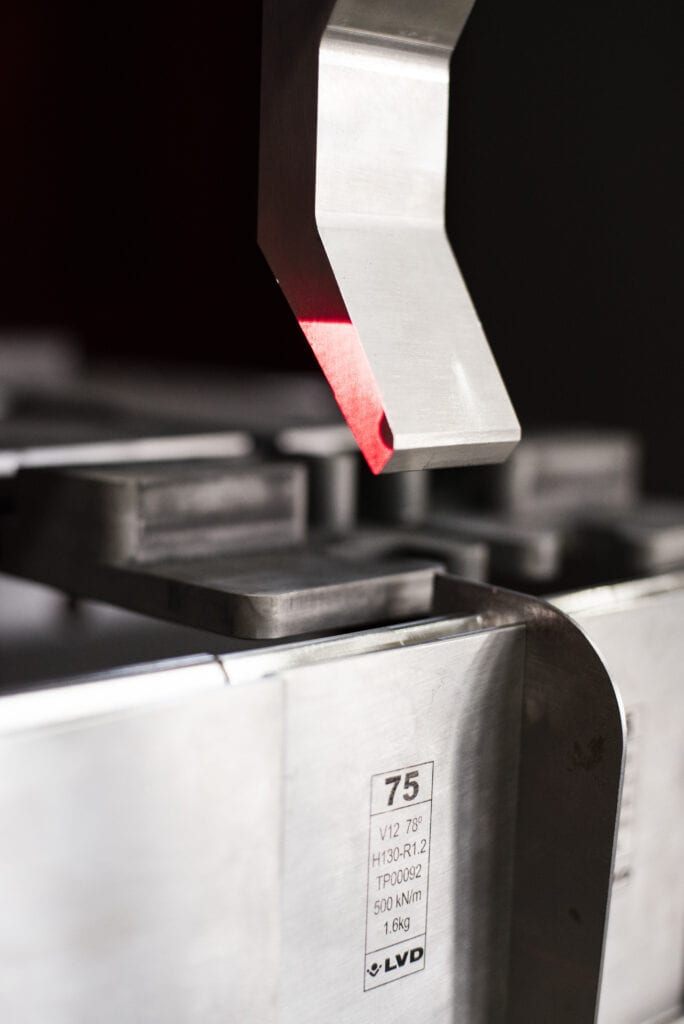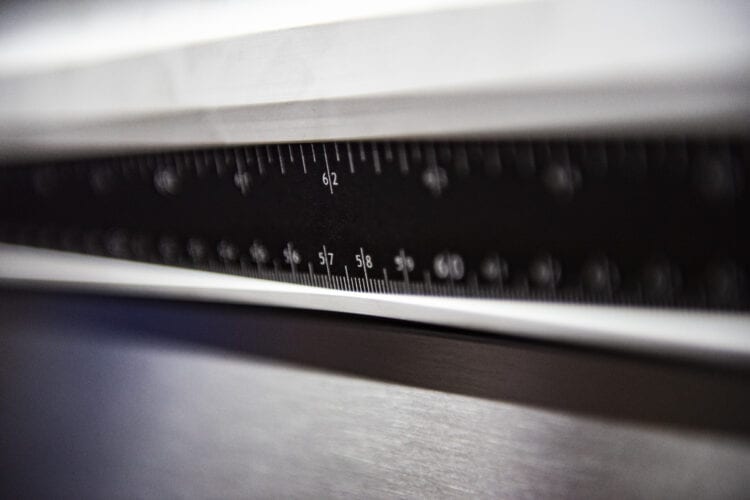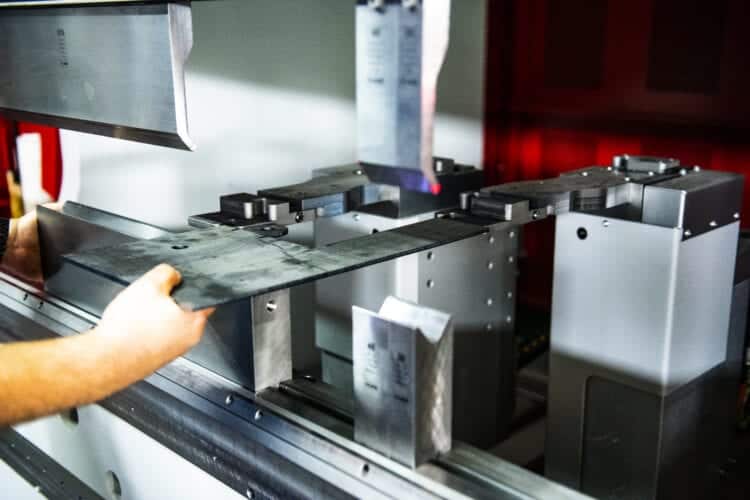 We provide comprehensive artistic processing of various types of materials. We bend aluminium, copper, brass, and many types of steel. We bend and grind shiny and ground stainless steel, transformer steel, and tool steel. In addition, we also process black steel, ordinary steel (e.g., S355, S235),  and brushed or shiny acid-resistant steel. We provide aluminium sheet bending in conditions free from iron contamination. We offer cold or hot bending when a given element is heated to a specific temperature.
The use of a high-quality press brake allows for effective, very accurate step bending of the sheet, even in the case of complex shapes and small elements. This process always takes place under the right conditions, compliant with technological requirements, which results in no deformation of the materials.