Industrial barriers and technical barriers are indispensable attributes of every production hall, warehouse, and logistics centre. In addition to protecting the walls, technical barriers can be used to separate rooms inside halls or secure production lines, cabinets, shelves, and parking lots, or designate zones for pedestrians, guarded or dangerous. There are many applications, but one certainty—it is impossible to imagine a professional industrial plant without this type of security. And we, as a manufacturer of top-class fenders and protection systems, will tell you everything about them and why you should take advantage of our offer. What are industrial safety barriers and what are their types?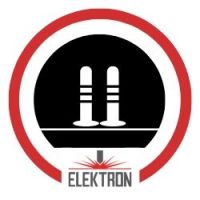 Industrial barrier - application
Industrial barriers are systems of protection and protection of walls, shelves, production lines, corners, and devices against damage by trucks, forklifts, and people. It is also a way to separate individual rooms inside an industrial hall. Due to its simplicity of installation, reasonable price, and longevity, it is a quick way to separate the area and create a protective barrier against threats. Industrial barriers are most often made of high-quality steel that is resistant to impacts and mechanical damage. Safety barriers are usually yellow with black elements for greater visibility.
Industrial guards - colour requirements
The following are the standard legal requirements for colour and coating for industrial and technical barriers:
Galvanised with stripes of wear-resistant reflective foil (red, black, yellow, blue, white).
Yellow and black, acc. DIN4844
Galvanization without additives.
Any RAL colour without additives.
Any RAL colour with stripes made of wear-resistant reflective foil.
Galvanised with a coating.
Industrial guards in Elektron are often powder-coated yellow, and then black stripes made of reflective foil are glued on them. Sometimes they are also painted with a second layer of powder paint in black. Industrial fenders used for outdoor use are always hot-dip galvanised before painting, while those used inside are usually not tin-plated, but at the customer's request, they can also be galvanised to additionally protect them against corrosion.
INDUSTRIAL BARRIERS - TYPES
There are several main types of security systems on the market that differ in design and use.
The first type is safety bollard. These types of technical barriers have the shape of a simple post and are most often used to protect all types of gates and passages. Industrial column barrier can also be used to block the entrance and protect walls, corners, machines, and devices, as well as marking communication paths.
Racking protection barriers
Another very popular and necessary type of barrier is the racking protection barriers, which allows easy access to protected areas and is particularly suitable for securing wall-mounted devices such as control cabinets, first aid equipment, and all types of tool cabinets. It is ideal and quite cheap protection against accidents and damage to equipment elements against forklifts, pallet trucks, and roller containers.
Next in line are corner protection hoops. These types of industrial barrier provide effective and durable protection for roads and crossings, although they are equally good at separating various communication routes and are also suitable for securing machines, columns, racks, and loading ramps.
Height restriction barriers
Height restriction barriers reduce the height, provide information about the lower level of the ceiling, and prevent overly tall vehicles from passing under them. As a result, vehicles passing under protection breach the stop but do not damage the building structure. They are used on all kinds of crossings and crossings.v
Manufacturer of industrial barrier
As a manufacturer with many years of experience, we offer all of the above types of industrial barrier. Each element we offer is made of the highest quality steel, taking into account all safety standards and regulations. Most often we use industrial barriers made of steel pipes, Ø48.3, Ø60.3, Ø108, but we also have experience in non-standard projects. In our offer, you will find column, linear, corner, and hanging industrial barrier, column and column covers, as well as top-class technical barriers. Each product is of the highest production class and is subjected to numerous safety tests.
Industrial barriers in Elektron - why is it worth it?
At Elektron, we focus primarily on the quality of production. Our qualified staff pay great attention to ensuring that each element prepared by them is ideally suited to the client's expectations and complies with all health and safety regulations. During our work, we use only the best materials and components—our industrial barriers are made of steel and then hot-dip galvanised to protect against corrosion and harmful weather conditions. It is not without reason that when you enter the phrase "industrial barriers manufacturer" in the search engine, Elektron will be at the forefront of searches—it will be because for several years we have been working on our reputation and the satisfaction of our customers. So, if you're looking for high-quality barriers, make sure to check out our selection!