Steel furniture accessories or Furniture frames will surely find their application in the furniture industry. It is no wonder that they are so often used in creating new furniture because they fulfil their role perfectly. Metal furniture elements are ideal for various types of furniture. They are used both for tables and wardrobes, desks and bookcases. Metal is so durable that it can be successfully used in the construction of various pieces of furniture. It should not be forgotten that carpenters work closely with companies responsible for the metalworking, which supply individual components to people involved in making furniture. Thanks to this correlation, customers can be sure that the furniture made will be of the highest quality and there will be no problem with the fact that metal furniture elements prove to be defective. Such a situation will most certainly not take place. Metal is a material that does not break down so easily, so customers can be sure that in the case of furniture, it will also fulfil its task.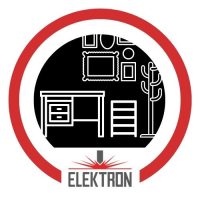 Advantages of steel furniture accessories
Another option as popular as metal furniture elements is steel furniture accessories. It is a very frequently chosen proposition by customers who buy specific pieces of furniture. Steel furniture accessories also fulfil their tasks adequately. There is no doubt that with their participation, if properly used, something will be destroyed. As the name suggests, steel furniture accessories are designed to add aesthetic value to individual pieces of furniture. Steel can be made into, among other things, legs in the case of wardrobes. Their only task is to delight the recipients and residents of a given house or flat, who will be able to admire them every day. Apart from a nice appearance, however, they must also fulfil their role, which is, for example, to maintain a wardrobe with all its contents. In the case of steel, there is no doubt whatsoever. It is a material that will undoubtedly support even a heavy load. Its additional advantage is its high moisture resistance, thanks to which steel furniture accessories can last up to several dozen years in a given house!
Because a large group of people more and more often decide not to buy ready-made furniture from the showroom, furniture frames are becoming more and more popular among customers. It is a way to create something of your own that will fully meet the needs of customers and all household members. Although the choice of metal frames in furniture stores is also quite large, not everyone has to like the proposed proposals. So, a fantastic option is to have furniture made according to your design. Undoubtedly, apart from the carpenter, who may be responsible for assembling a given piece of furniture, it is possible to buy metal frames separately. Thanks to them, you can perfectly match the piece of furniture you want to have at home to your own needs. The choice of shapes of metal racks is quite large, so you will be able to find one that will fully meet the expectations of customers. Furniture frames are a great proposition for all people who do not like anything from a furniture store and also want to have a unique piece of furniture at home created according to their concept with metal frames.
Investment in furniture frames
Furniture frames are perfect for creating furniture according to your ideas, as well as in halls and warehouses, where such items are indispensable. The use of furniture frames is associated with the high quality and long durability of a given piece of furniture. Investing in a new table or bookcase is not that cheap, so it is good if it serves the residents for years to come. Steel furniture accessories are always perfect for furniture that is designed to serve for years to come, i.e., in every proposal. Undoubtedly, all clients care about this.