Industrial railings are one of the most important ways to avoid accidents at work. Thanks to them, we minimise the risk of falls and damage to the bodies of people, but also the unfortunate fall of objects from a height and damage to property. Industrial railings are therefore necessary for every workplace, in every plant and every factory. But how do you choose the Industrial railings and system railings? How do they differ and what features should they have? What are the legal requirements for Industrial railings? And finally, what Industrial railings will you buy from the Elektron Group?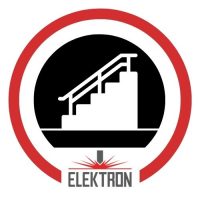 Industrial and system railings—what are they and what are their uses?
Are you wondering what Industrial railings are and what they are used for? Industrial railings are the most common elements securing access to and access to machines and devices in production halls, factories, and industrial plants. In turn, system barriers are a collective protection measure with a much more universal application. These are protections that prove useful wherever it is necessary to secure workplaces at heights, stair structures, building edges, and communication routes located above the ground in production halls, warehouses, or industrial plants. Both system railings and industrial railings should be manufactured to the exact recommendations of the construction law. Industrial barriers should be made of very solid materials and be resistant to mechanical damage.
Industrial railings and construction laws
The requirements regarding technical conditions can be found in the Regulation of the Minister of Infrastructure on the technical conditions to be met by buildings and their location, and more precisely in section 298. According to these provisions, Industrial railings on stairs, ramps, wallets, balconies, and loggias should not have elements with sharp ends, and their design should ensure the transfer of horizontal forces specified in the Polish Standard on basic technological and assembly loads. The height and filling of vertical planes should provide effective protection against the falling out of people. Glass elements of railings should be made of glass with increased impact resistance, breaking into small, blurred fragments. Handrails at external stairs and ramps,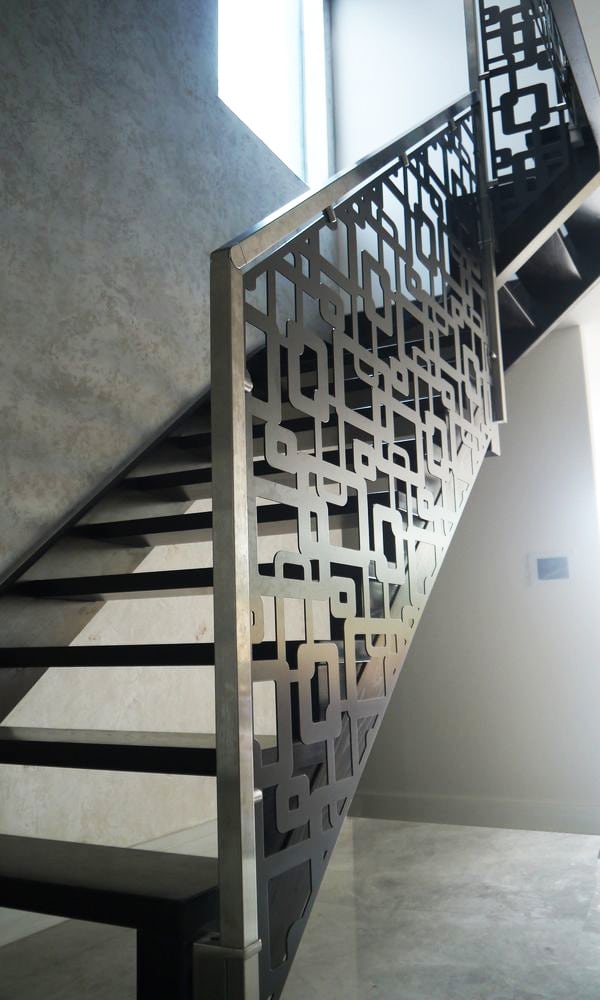 Industrial and utility railings-height and clearances in Polish law.
 

 

Building type (purpose)

 

The minimum height of the railing is measured from the top of the railing (m)

 

 

The maximum clearance or dimension of the opening between the railing filling elements (m)

 

Single-family buildings and the interiors of multi-storey apartments

 

 

0.9

 

 

It is not regulated

 

Multi-family buildings and collective housing, education and upbringing, and health care facilities

 

 

 

 

1.1

 

 

 

0.12

 

Other buildings

 

 

1.1

 

0.2
In addition, it should be remembered that both system railings and Industrial railings should be made of high-quality materials, the properties of which allow for high load capacity and are resistant to both weather conditions and all types of mechanical damage. The recommended material in this regard is galvanised or powder-coated steel.
Industrial railings at Elektron
Our company specialises in the production of balustrades and barriers for both residential and industrial buildings. We create our Industrial railings based first of all on the standards and regulations of construction law and then on the individual requirements of the customer and a given industrial plant. System railings, external and internal railings, and handrails are made by us only of the best quality materials and using the most desired technique, laser cutting, which offers the highest compliance with the requirements and repeatability. Our company's offer includes many different designs, which means that all our products are selected by customers from various industries. Industrial railings purchased from the Elektron Group are guaranteed the highest quality and safety for years. In their products, we most often use galvanised steel because this material provides the most solid and durable end product. Our offer includes several ready-made designs, but we are also happy to accept non-standard orders because then we can fully meet the expectations of our customers. We respond to the preferences and requirements of customers, and then we provide system railings and industrial barriers tailored to your needs!