Modern design and comfort in one
Fences, gates, or any other elements of fences made by the laser cutting technique are currently extremely popular due to their aesthetic appearance, durability, and protective function. The fence is made of high-quality materials, which guarantees a unique visual effect and long-term durability without the need for regular maintenance. This type of fence element is chosen more and more often because the choice of a unique design for a fence panel or gate is a great advantage for the customer.
The production and preparation of fencing elements is a process that has many stages. The best effect can be obtained only after a detailed design that satisfies the customer. After completing the plan, we move to metal processing and production of the necessary elements. Laser cutting is the best and fastest solution for this type of fencing. This technique involves the use of a laser beam. The material is heated strongly by the beam until it finally melts and evaporates completely. However, this process can take place in many other ways. The choice of method depends primarily on the material to be processed. The great advantage of this method of manufacturing elements is its high accuracy.
Pattern design (Examples)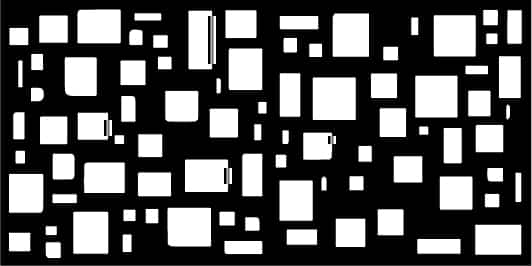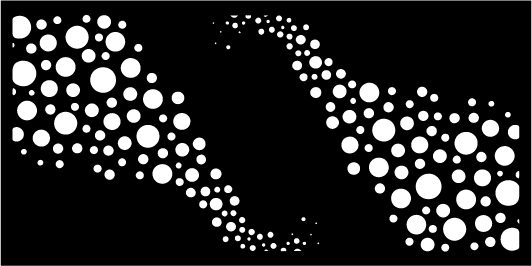 We make and manufacture all types of balustrades, external and internal barriers, and handrails, taking into account the personal preferences of the client. Our company's offer includes many different designs, which makes all our products unique.
The skills of our employees, as well as their experience, allow us to carry out very complex orders for railings and various designs. This is a very important aspect of our business as it guarantees the satisfaction of the most demanding customers.
As the gates are the showpiece of the property, their appearance and workmanship are important. The gates we make fulfil aesthetic functions due to their elegant appearance and the customer's ability to choose the preferred pattern. However, these gates primarily fulfil a protective function. The doors are extremely solid and their lifetime is extremely long as the materials used in their production are durable. They do not require frequent maintenance and are resistant to all mechanical and weather conditions.
Such fences are characterised by high resistance to atmospheric and mechanical factors. They are also characterised by solidity and aesthetics. Therefore, they combine modernity, durability, and an elegant appearance. Panel fences owe their quality to the best materials they are made of. Additionally, as these fences consist of modules, we can adapt them to any harsh conditions. They are also characterised by trouble-free and quick installation.
As a professional and experienced company, we offer extremely modern, aesthetic, and durable fence panels, as well as gates, wickets, and external and internal barriers made by laser cutting. Laser-cut elements are currently the most frequently chosen ones, as they are still practical while remaining very attractive.

Our products are primarily characterised by solid and durable workmanship. The patterns of our panels are unique and make a perfect decoration for a home or company headquarters. Thanks to our developed machinery park and the experience of our specialists, fences, gates, and wickets can have a unique style.

In addition to elements created by the laser cutting method, we also offer panel fences, which are a very simple way of fencing an area. They are distinguished by the simplicity of their element structure and the speed of their assembly. They are characterised by high durability and aesthetics.

Our extensive offer includes a guarantee of an attractive price and professional service as well as timely execution of the order. We will provide you with a quote; preparation of a detailed plan and design corresponding to the client's vision; production of high-quality elements; delivery to the site; and professional assembly.