Metal shelves: Manufacturer of shop Gondola Shelving
It has long been known that advertising is a lever of trade, especially in our times, which are undoubtedly characterised by great competitiveness in every sector of the economy. Appropriately displaying products on store shelves can influence sales and, as a result, profits for each company. The sales floor of your store is a terrific place to organise and display your retail merchandise using gondola shelving. These shelf displays are available at our company in a variety of heights, widths, and lengths. Proper shop item placement also affects employee efficiency and the ease with which customers can find exactly what they are looking for in the shortest amount of time. 
It is for these reasons that the selection of the right shop and advertising racks is so important for the future of each brick-and-mortar store. Our offer includes comprehensive production of the highest quality products such as shops, advertising, and utility shelves. Allow that to happen, and we'll tell you about our offer.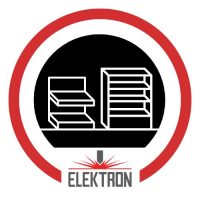 Metal shops, Retail wall Shelves and advertising racks in Elektron Group
Elektron is a multi-service company focused on the machining and production of structures and metal elements. In our wide offer, you will find projects such as shelving, advertising, and shop windows that have been designed taking into account all requirements for safety and quality. We place a strong emphasis on quality in all of our projects. 
No matter what kind of store you own and run, the odds are good that you'll require a lot of retail wall shelves. Wall shelves units let you make the most of your available space by displaying goods around the outside of your business rather than only in the centre on rack shelves.
Speak to a store adviser right away to find out how these useful wall displays can increase your company's profitability. Our company manufactures a wide range of wall unit heights and base shelf sizes. No project is too big or small when collaborating with us.
We strongly advise fastening all wall units firmly to the wall using a furring strip when exhibiting heavy items on any retail wall unit's shelving unit, such as huge bags of food products or bottles of alcohol. Reach out to Our Company right away to learn more.
Production of metal shop shelves, Retail wall shelves, and Gondola shelves
The projects we carry out, which contain the shop and display metal shelves, Retail wall shelves and Gondola shelving are made according to customer concepts. Already at the valuation stage, all technical issues are discussed. All technical data and materials used for production and processing are specified by the technological method of packaging. Once all the details are settled, an individual offer is prepared and made according to customer concepts. After the customer's approval, a prototype of the product is made and then presented to the ordering party for approval. After approval, we proceed to production, during which the order is checked in terms of quality at each stage.
Metal shelves, Retail wall shelves and gondola shelving have quality advantages.
Shop and display racks are subject to quality control at every stage of production. Applied Our technological process and implemented quality standards allow us to achieve significant results while minimising the risk of making a mistake. We optimise production processes and select advantageous technical solutions, thanks to which the products made in our company are of very high quality.
Manufacturer of the metal shelves and Advertising racks
If you are looking for an experienced company in the metalworking and metal construction industries,  Elektron is the company for you. Our team consists of enthusiasts and specialists in the industry. Trust our experience and send an inquiry about the shop and advertising racks.
If you are looking for a metal shelving contractor who will comprehensively implement the project, please send us an inquiry containing as much detail as possible about the order. In your query, accurately describe your expectations for the product. If you have documentation, also attach it, and we will contact you to discuss the details.
At Elektron Group, you can order the highest-quality advertising and shop racks, metal shelves, retail wall shelves, gondola shelving, and pegboard shelving. But our company doesn't make just this stuff. Furthermore, you can find information on other implementations on our website, such as small architecture elements, pergolas, sheds and canopies, and fenders, so be sure to familiarise yourself with the entire range of services available on our website page.
Pegboards make great shelving for creating promotional areas in your business, and they can be transformed into a flexible display unit by adding hooks or shelves. Pegboard shelves can be used to arrange various spaces, including your garage, house, office, workroom, hospital, factory, kitchen, playroom, and dining room. You can be sure to locate the ideal pegboard to fit your store layout because it comes in a variety of heights and widths. These are designed to go perfectly with any of the shelves to produce a seamless presentation. At Elektron, we work to find shelves in a range of sizes that are both affordable and long-lasting. You receive the most economical and effective method of organising your retail shelving.
An example of a retail display is a pegboard, which is made of a metal frame with several small holes drilled into it. To hang shelves or a variety of accessories, including forks, hooks, shoe racks, plastic bags, etc., use the holes. A pegboard shelving system has more holes than any other floating shelves on the market, which makes it more versatile and allows for the display of more products.
Everything from jewellery to clothing to kids' toys to electric equipment can be sold on pegboard racks. Although they are adaptable enough to fit into most business kinds, they are especially well with establishments like electronics stores, stationery shops, and shops that sell clothing items. The majority of the time, units are mobile, available gondola displays, although there are also fixed, metal fence options available.
Metal gondola shelving is affordable for any retailer to purchase because they are durable and cost less than some other shelf systems.
Modern store display shelving, known as "gondola shelving," gives retailers the chance to maximise their available retail space. The ease of the consumer was taken into consideration when designing this free-standing, double-sided device, which does not need to be fixed to walls.
Modern store display shelving, known as "gondola shelving," gives retailers the chance to maximise their available retail space. Consumer ease of use was kept in mind while designing this free-standing, double-seated device.