It has been known for a long time that the welding industry is one of the most dynamically developing industries, and thus the profession of a welder is undoubtedly one of the most demanding and profitable. There are quite a few different courses devoted to this craft, usually divided into several specialities identical to the welding techniques available today. Which welding course should I choose and which welding method is the most future-proof? We will talk about it today.
What conditions must the candidate meet to start the course?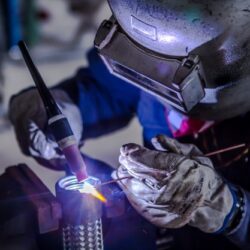 One of the greatest advantages of this type of training is that candidates do not have to meet specific requirements. So, it can be said that almost anyone can start a career in this profession. Anyone who:
He is over 18 years old.
Has had primary education.
He will receive a medical certificate that there are no contraindications to the welder's work.
How to choose the right school?
If you dream of a career in welding, you do not have to be responsible for choosing a welding course. If you want to gain practical knowledge, you must choose a facility with experience and a professional staff of trainers. Only a team of qualified specialists with extensive experience in practice will be able to properly prepare you for the hardships of this profession. In addition to choosing a school in terms of its reputation and staff, before making a decision, it is also worth considering whether you want to learn a little about all welding methods or decide on a specialist course.
What specialist courses are available on the market?

Welders' courses are divided according to a specific welding method. Currently, the most popular methods are as follows: 
MIG/MAG welding is a technique involving the use of an electric arc, which is produced between the material to be welded and the consumable electrode. More detailed information on this can be found here. The difference between the two methods is the amount of gas used. In the case of MIG, it is indifferent, and when it comes to MAG, it is active. These methods are distinguished by the use of the so-called migrant, which is simple to operate and thus ideal for beginning welders. for work where high temperatures are required.
TIG welding is an exceptionally universal method of welding. It can weld various types of metals and allows you to work on various planes. The TIG method is used for welding copper, aluminium, titanium, and other non-ferrous alloys.
MMA welding is the most universal and relatively easy-to-use method of arc welding. It gives a lot of flexibility because welding tools of this type are suitable for transport. As a result, MMA is used in the construction and shipbuilding industries, as it is possible to weld even under the water surface. Another aspect that influences the versatility of this technique is that it is suitable for joining both thin and thick materials.
How to choose the best welding course?
TIG, MIG, or MAG training? Unfortunately, we cannot offer a definite answer to this question. Each of these methods applies to a different industry and has advantages and disadvantages. The ideal option would be to try each of the methods and define your predispositions. However, if you do not have such an opportunity, then before choosing a specific welder's course, the following factors should be considered: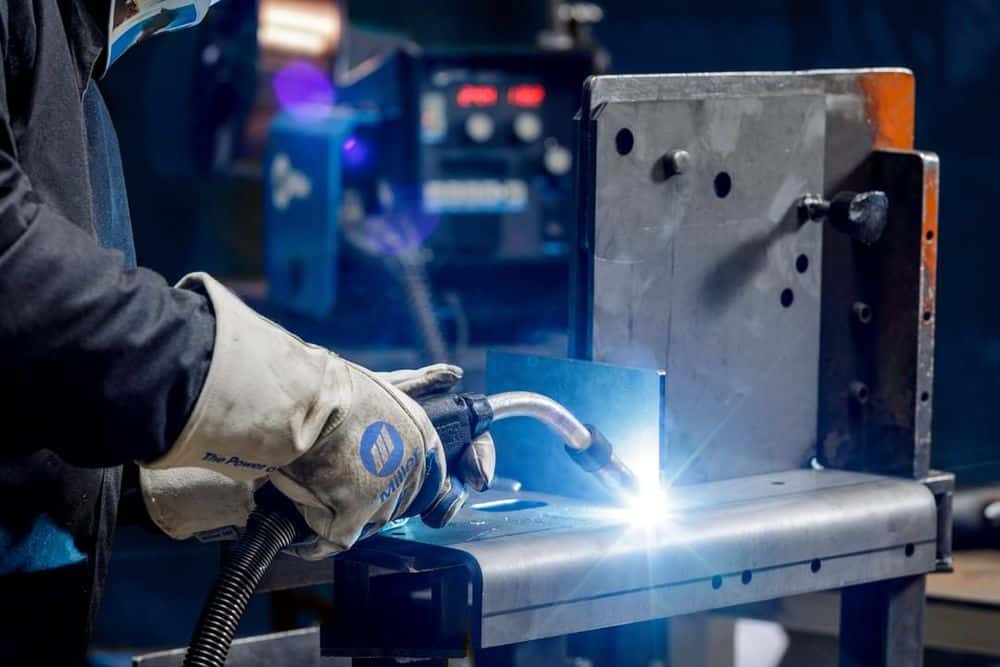 Our industry experience,
The level of education in a given school For this purpose, you can read the opinions of graduates or participate in the open day of a given facility.
Analyze the programme and duration of a given course.
Whether we plan to work in Poland or abroad (in the European Union countries, different permissions are required than in our country),
Demand for these services in our area. It is then worth checking which companies operate in a given region, as well as checking vacancies for the position of a welder.
Determine which material is most popular in your region.