Using Wire Partitions, Increase Warehouse Security. Steel modular systems called wire partitions are used for isolation, security, and safety. A single wire partition panel is made by securely welding mesh inside strong angle frames, either welded or woven. After being fastened to poles made of square galvanised steel, these wire mesh partition panels form a sturdy, solid modular wall or cage. Considering all this and the great demand for this type of product, we have expanded our range to include the highest quality wire partition. What are wire partitions and wire mesh partitions? What types are used most often and why? And finally, what kind of wire partitions will you find in Elektron?
There are many types of wire partitions and they are also used in different places. That we explain to you in brief.
Examples of Driver Accessibility Cage Wire Partitions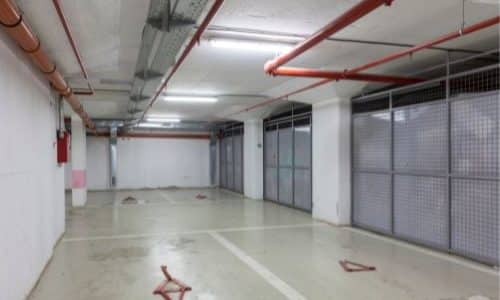 Driver access cages safeguard your business as well as customers, suppliers, and other workers within the warehouse or building. Other visitors to your site, such as mail carriers and warehouse workers, may pose an insurance risk. Unauthorized people entering your plant could unintentionally enter work rooms for automated machines or locations with active forklift truck traffic. No one should be walking around your manufacturing floor, whether they are seeking someone to sign a book or simply need to use the restroom. Accidents at your facility are greatly increased by failing to restrict entrance to the building, especially if the person entering is not a skilled employee. Your inventory is additionally protected by driver access cages. Separating outside people from your goods and pricey equipment is crucial to maintaining the integrity of an ethical person.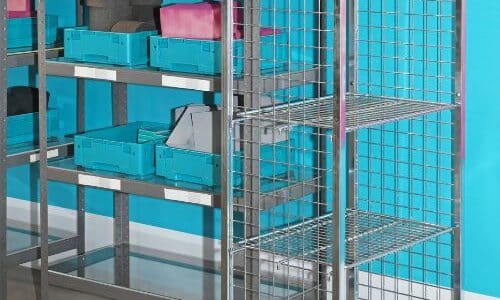 This system is elegant and safe, making it perfect for document storage, and retail theft prevention. It also offers a simple installation method for classic tool cabinets and warehouse security applications. If you've ever taken a tour of the building or warehouse, you've seen it. Hundreds of boxes filled with paperwork are kept in this cage system. You can see through the cage due to the wire construction, but you cannot access any of the documents until you know the code to open the door. A competitively stackable system is not usually necessary and requires more time and manpower to install.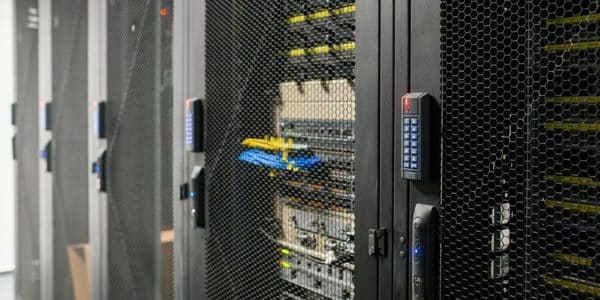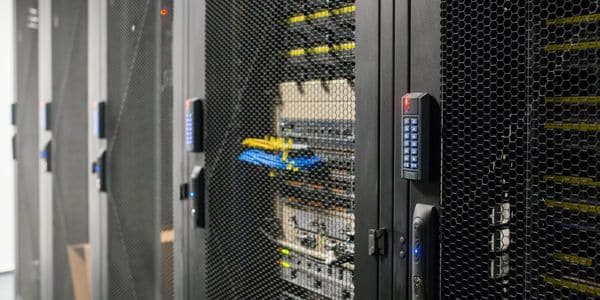 The mesh nature of wire barriers allows for airflow, which is one advantage that people frequently overlook. Although it seems like this could provide a security issue, there are mesh versions with a tighter weave. When creating a server cage, we frequently use these alternatives for tighter mesh. The air can move more freely through a narrower mesh, preventing the computer servers from overheating. All the data on the servers is safe since no one can fit their hands or USB memory through the mesh.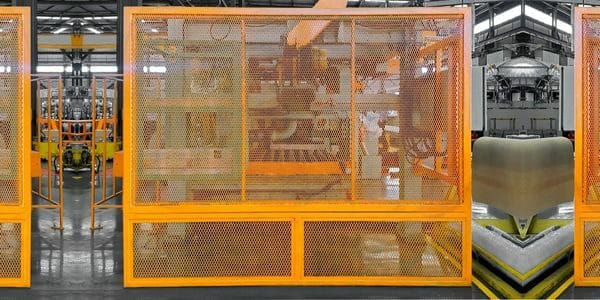 Wire partitions will eventually allow for proper machine guarding to be built. We refer back to mesh's durability once more. This is crucial when designing them with both robots and machines in mind. In comparison to moving machinery, a wire mesh panel is much more durable. However, a door with an interlock that turns the machine off when it is opened should be installed to prevent access to the equipment. The three safety applications for wire partitions are listed above. Stock security is another concern for organisations. The ideal answer in this case is a wire partition.
Pallet Rack Backing with Wire Mesh Partition Panels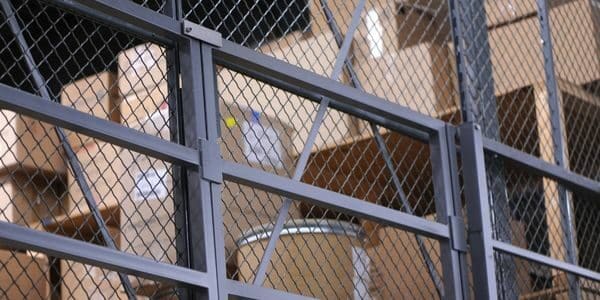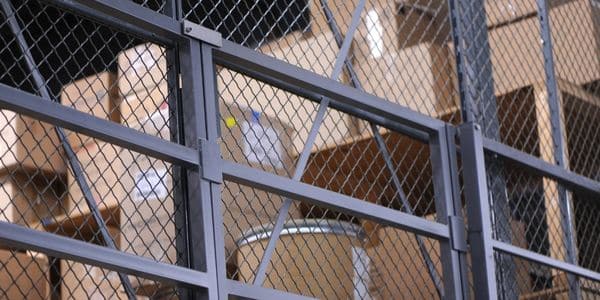 Pallet rack backing panels keep goods contained while also safeguarding workers by preventing items from dropping into passageways. With the help of our above-the-rack solution, weights kept on the top beam can be contained by panels that extend above the rack. Panels can be displaced up to 12 inches from level installation and are bolted directly to the existing pallet rack. Pallet rack backer panels serve as a barrier between falling objects and personnel and equipment. Wire mesh panels create a strong barrier between stored objects and the ground below by attaching directly to the rear of your existing pallet rack uprights.
Wire mesh holds up well. Safety panels provide evidence for it. Just walk into any warehouse. Pallet racks filled with a variety of materials are seen. Forklifts are used to load the items onto these pallet racks. Install safety panels to prevent these forklifts from moving items too far back on the racks. This avoids objects falling onto workers or stray customers (in the absence of a driver's cage).
Advantages of using wire partitions
Although logistics companies have access to a range of wire mesh partitions, they all have the following benefits: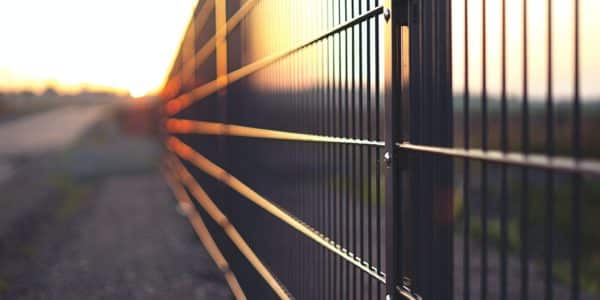 Durability
For optimal durability, wire is frequently used to make partitions. Your facility can meet security standards by using wire mesh security cages to keep inventory or equipment away from high-traffic areas. Many of these secure storage systems are made entirely of steel, making them resistant to the rigours of regular industrial use. Choosing high-quality materials can help ensure that your equipment keeps its structural integrity over time.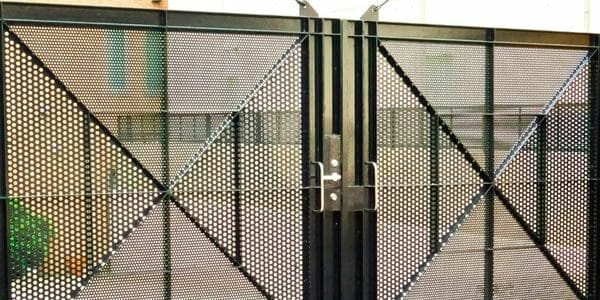 Security
A variety of security issues can be resolved with inventive wire partitions and metal wire cages, from safeguarding storage racks to limiting access to gear. Depending on the level of security you require, panel doors come in a variety of forms. Typical door designs include: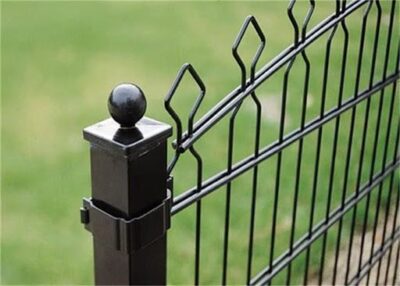 Space-efficiency
Wire mesh partition panels come in a variety of sizes. However, they are normally small—between 2.5 mm and 5 mm thin—making it possible to move them if necessary. They may also be set up almost anywhere, allowing you to take advantage of every square inch of space.
Sliding doors
Doors with two hinges
Doors that automatically close and lock (for high-security applications)
Doors with a vertical rise
Access-controlled locks, card readers, integrated cylinder locks, and key locks can all be installed on most doors. Unauthorized access to specific sections is prevented by tamper-resistant hardware or 5-button access locks. The passcode can be given to management, seasoned employees, and truck drivers to increase warehouse security.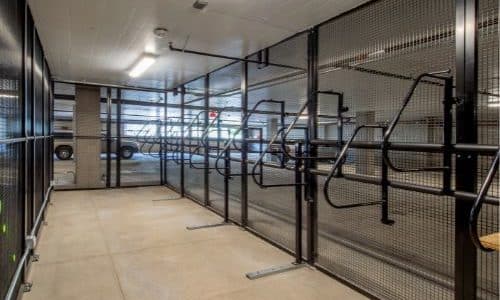 Visibility
Safety at the warehouse depends on visibility. Wire panels encourage airflow and let light circulate, guaranteeing quick and simple product identification. This speeds up product picking and aids in stock-level monitoring.
Why Elektron Group is a wise choice for Wire Partition
At Elektron, our primary concern is the quality of our output. Each product is carefully inspected by our skilled staff to make sure it meets all health and safety requirements, meets client expectations, and corresponds to specifications. Our wire partition items are composed of steel and then hot-dipped galvanised to prevent rust and other harmful situations. We only use the best materials and components in our work. When you type "wire partition maker" into a search engine, Elektron will likely appear at the top of the results; this is because we have been working on our reputation and the satisfaction of our clients for many years. Consequently, if you're looking for barriers of the highest calibre, check out our choices without a doubt!