The hanging bumper is designed to limit the height, e.g. at car parks.
Each barrier has two or three mounting brackets (depending on the length).
Application: warehouses, parking lots, ramps, etc.
What are hanging barrier for?
Bumpers inform about the lowering of the ceiling level and also prevent the passage of too high cars. If the vehicle is too large, it will breach the suspended stop, but it will not damage the building structure. The height barrier works in a variety of locations. It provides the best visibility in industrial facilities, warehouses, and halls. It is indispensable when entering an underground garage or a multi-storey car park. It is also used in front of bridges and viaducts.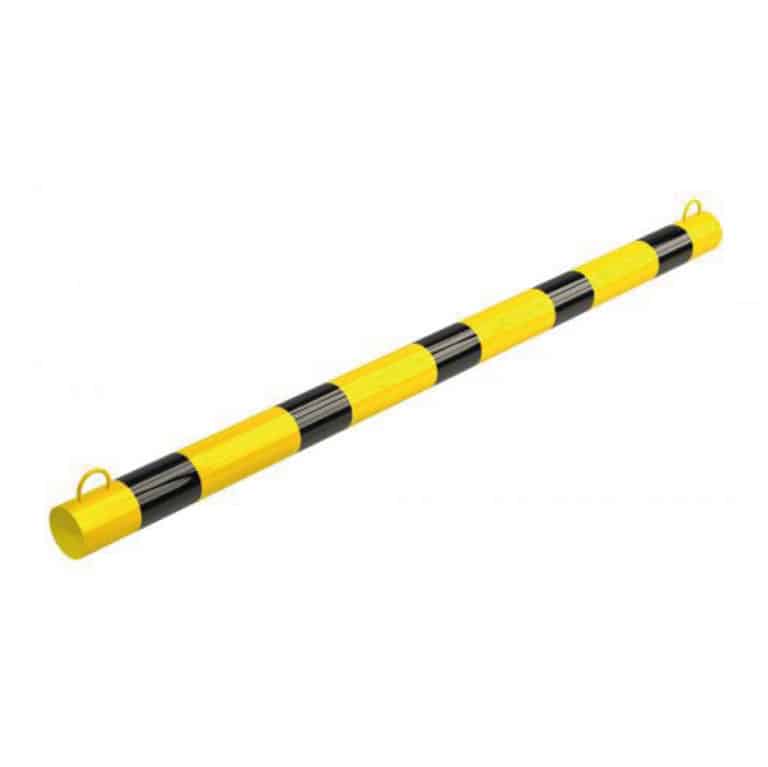 We offer hanging barrier of various lengths (from 1 to 2 m) and diameters (from 48.3 to 76.1 mm). They are made of high-quality black steel, ensuring exceptional durability and resistance to deformation. Each of the barrier was powder painted yellow and then additionally marked with black reflective stripes, which guarantees perfect visibility of the models even from a greater distance. Hanging barriers are easy and quick to install on solid chains. They can be installed both inside and outside buildings. They are resistant to harsh weather conditions and also exhibit anti-corrosive properties.
All height barriers comply with the applicable health and safety regulations. Our assortment includes barrier of the most popular sizes. We also offer the possibility of manufacturing steel security devices according to individual guidelines and customer needs. To complete such an order, please contact us by e-mail or telephone. Our specialists also provide professional advice on, inter alia, choosing the right model.