Steel wheel guides are used to guide trailers to docks and other loading areas. available in both twisted and straight configurations. Due to their correct arrangement, they ensure safety and therefore promote the driver's confidence.
Wheel guides installed in front of the loading area increase the safety and efficiency of loading and unloading operations. The wheel guides ensure that the trailer is steered centrally and straight as the vehicle approaches the load compartment.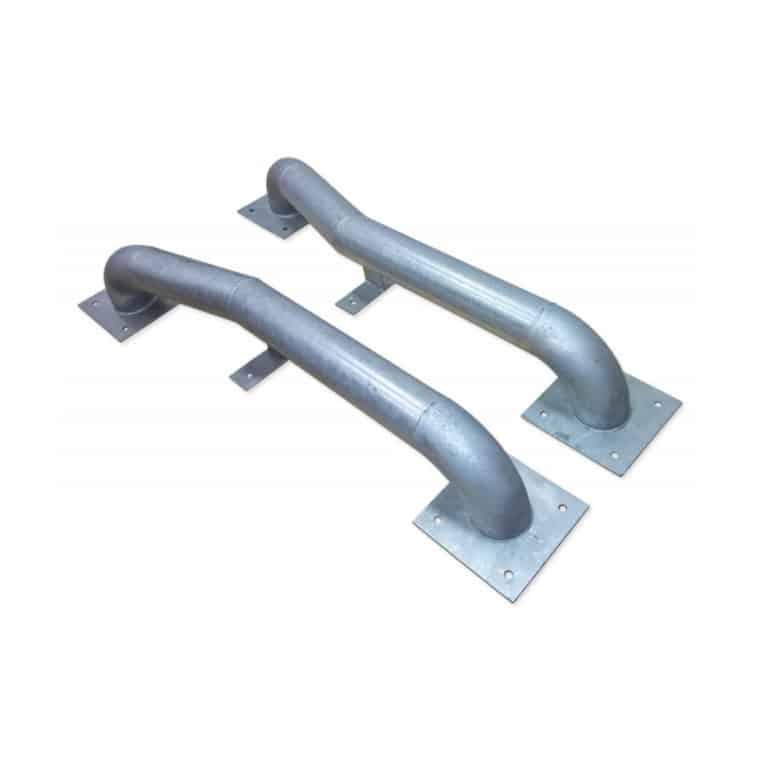 Where do our car wheel guides work?
By supplying the market with a wide range of high-class car wheel guides, we respond to the changing needs of modern logistics. The solutions we propose combine the highest quality of workmanship and above-average durability of materials, thanks to which the wheel guides available from the Elektron brand will serve your company for many seasons. Due to the appropriate protection against corrosion, each guide model made by us gains effective, long-term protection against the adverse effects of moisture, UV radiation, extreme temperatures, hail or mechanical damage.
Manufacturer of wheel guides
Qualified staff and modern machinery, equipped with CNC machine tools and modern control systems, allow us to carry out both typical and most non-standard orders for car wheel guides. We dedicate our offer to, among others,
logistic or transhipment centres.
transport and shipping companies.
Entities administering commercial facilities
all those looking for efficient, simple, and dependable traffic management solutions in squares, parking lots, and command and control routes in warehouses or industrial facilities
We guarantee professional advice and assistance in choosing the right solutions tailored to the specificity and organisation of traffic in the enterprise. Using our many years of experience and the latest technologies, we offer guides that meet the most stringent safety requirements and standards.