Laser Cutting of 3D Pipes and Square Profiles: High Quality with Quick Delivery
We have the most modern and proven specialised machine park, which is equipped with an extremely efficient, automated laser from a reputable manufacturer. We are moving with the times, changing the existing CO2 technology to fibre, which enables a much wider range of 3D laser cutting applications.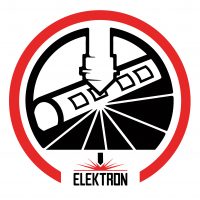 3D laser cutting of pipes and square profiles—our offer.
One of our major services is the laser cutting of pipes and tubes. 3D laser cutting creates completely new possibilities when it comes to the speed of cutting as well as the precision of the materials in which it can be used. We use the most advanced machinery park, which is equipped with reliable devices from renowned manufacturers.
This allows us to laser-cut pipes and square profiles in the following areas:
3D Laser cutting of pipes with a diameter of 20 to 210 mm and a maximum length of up to 6,500 mm (maximum pipe cutting length of 6,000 mm),
3D Laser cutting of square profiles 20 × 20 and 150 × 150 with a length of up to 6500 mm,
3D laser cutting of other tubes with a diameter not exceeding 210 mm (e.g., 150 × 20 mm).
Please send your inquiry to the following e-mail address: laser@web-elektron.pl.
The 3D laser cutting technology ensures perfect precision when the order concerns such materials as copper, steel, stainless steel, and aluminium. The maximum thickness of the material is important—with us you can fulfil the order for:
3D Laser cutting of aluminium pipes and laser cutting of aluminium profiles up to 3 mm thick,
3D Laser cutting of stainless pipes and laser cutting of stainless profiles—up to 5 mm thick,
3D Laser cutting of copper pipes and laser cutting of copper profiles—thicknesses up to 2 mm,
3D Laser cutting of steel pipes and laser cutting of steel profiles up to 8 mm thick,
3D Laser cutting of pipes and profiles made of brass (maximum thickness up to 3 mm)
Thanks to this device, we can significantly simplify the entire cutting process and, at the same time, obtain profiled elements that are 100% repeatable. When the tubes and profiles are between 3600 and 6500 mm long, the laser begins automatic loading. On the other hand, automatic unloading begins when 3D laser cutting concerns pipes and profiles up to 3000 mm long. This translates into more efficient and safer work.
3D Laser Cutting Of Pipes And Profiles - What Are Its Advantages and Benefits For You?
3D laser cutting-the most important advantages
The equipment we use is some of the most modern, specialised equipment for reliable and fully safe, automated laser cutting of pipes and profiles.
These are fibre lasers, so it is possible to cut pipes and 3D profiles made of many materials at a speed that would not be possible with the use of traditional CO2 processing technology.
Work automation with a laser involves, among other things,
raw material centring,
controlling scratch
variable speed and gas pressure management in reinforced corners of the material,
material feeding.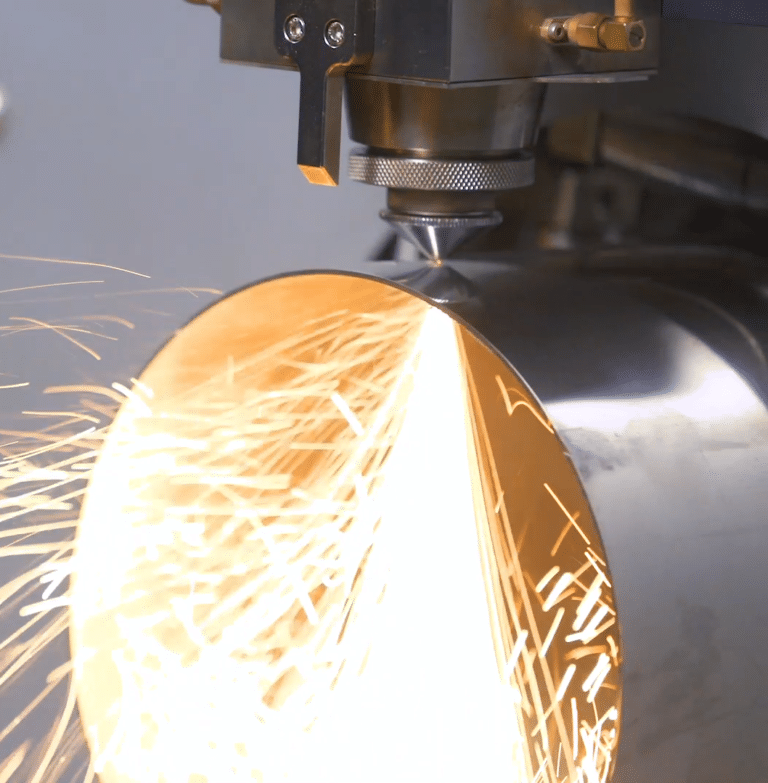 Because the work can be practically fully automated, it becomes extremely safe for every employee who works with the laser. The device we use is extremely efficient and does not make mistakes. This means that laser cutting of steel, aluminium or, for example, copper pipes and profiles is economical in terms of energy consumption.
Why is laser cutting of pipes and 3D profiles profitable for you?
3D Cutting pipes and profiles with a laser opens up a world of possibilities. We can cut out any elements and shapes for you in pipes and profiles made of the above-mentioned materials, even of high thickness, up to 8 mm (black steel).
Our team will prepare pipes and profiles for you with any elements you choose, which our laser will burn precisely. So we accept orders for both standard 3D laser cutting and laser cutting in the form of engraved inscriptions. No matter how complicated the pattern is, our fibre optic device can cut it perfectly, even in chrome-nickel, copper, or brass.
We can fulfil any order for you, including wholesale orders, in a short period of time thanks to the automation of many processes. Because our device stands out on the market for its exceptional efficiency, the work moves quickly. As a result, you get flawlessly reproduced elements that you commissioned us to cut into pipes and profiles of a given diameter and length.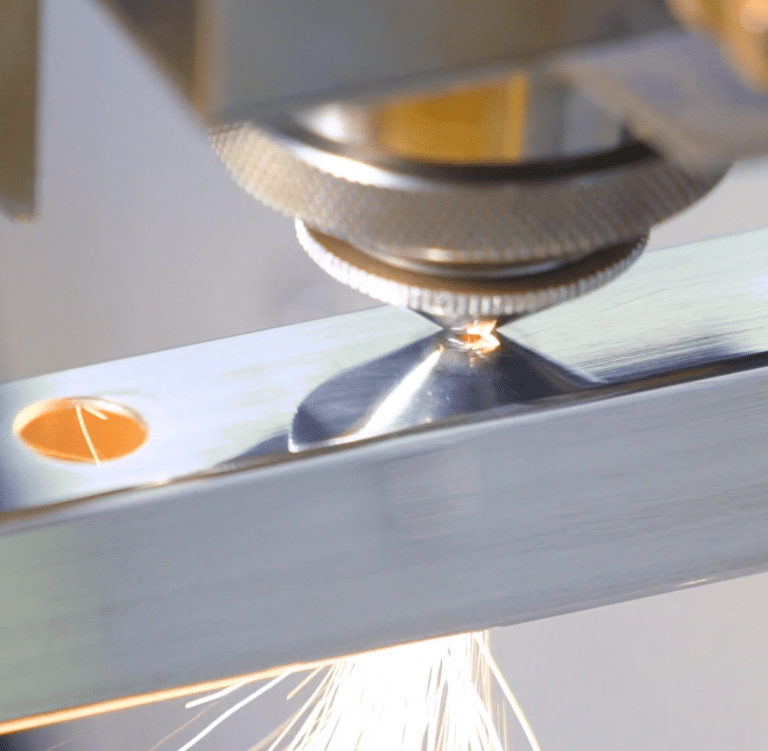 The highest precision and quality of 3D laser cutting with a fibre laser.
The fibre laser can cut any element with a very small cutting width, which translates into exceptional precision. This applies to the 3D laser cutting of pipes and profiles in thicker as well as much thinner and more delicate materials. This new laser cuts individual patterns and shapes much more quickly than when using traditional CO2 technology. As a result, the temperature has much less effect on the area that is being treated. In practice, this means that the materials that we subject to 3D laser cutting with the use of a fibre laser do not deform, so you do not have to worry about the slightest deformation that could be caused by higher temperatures. 
Who is our customer for laser cutting of pipes and 3D profiles? 
It is impossible for us to fully define the target group of our customers because pipes and profiles are useful in many industries. It is enough to mention the furniture factories, the aviation industry, and all kinds of devices and machines, such as agricultural. Fitness equipment, as well as all types of structures used to support and act as a skeleton for a larger project, such as a steel hall, are examples of where pipes and profiles are used.
Our machine park creates unlimited possibilities for shaping and processing materials, including hard raw materials, which we also produce in series, each time obtaining a fully repeatable element subjected to 3D laser cutting. So if you care about the professional cutting of pipes and profiles from materials such as steel, aluminium, chrome-nickel, copper, or brass, call us!
Affordably priced 3D laser cutting of pipes and profiles!
We use an efficient laser that allows us to provide you with services in the field of 3D laser cutting at the highest level. At the same time, it is a device that is characterised by very low operating and maintenance costs—our fibre laser can work without any problems for up to 100,000 hours.
It is a highly advanced technological device, connected to the PA control system, thanks to which it is possible to automate the machining. All these factors translate into low costs associated with the use of the laser during operation, which also reduces the price of the order.
We always have attractive prices that go hand in hand with the excellent quality of 3D laser cutting!
Laser cutting of pipes and laser cutting of profiles—why us?
We are a team of professionals who only have competent experts in their ranks—project managers, technologists, and designers. In addition to laser processing, we also guarantee professional advice and a free quote for our services.

3D laser cutting is at the highest level. We take great care to ensure that the entire process is completely safe and optimally organized for the benefit of you, the machine's efficiency, and the environment due to economic energy consumption. We carry out orders for demanding customers regarding simple and complicated laser fiber cutting.

We provide very good conditions for cooperation. We are open to customers who run a wholesaler, factory, or any other type of business. Contact us whenever your business requires the appropriate cutting of pipes and profiles, the engraving of letters, or the burning of specific patterns and colours into a specific material.
Please contact us!