We are specialists in the 2D laser cutting field!
We offer express services in the field of steel cutting. Thanks to modern facilities and qualified staff, we can offer competitive terms and conditions of cooperation. Laser cutting is a technology that ensures specific elements' highest quality and repeatability.
We have a sheet metal laser, TRUMATIC L 3060, with a power of 5 KW, 1500 × 3000. We guarantee the service's quality, satisfaction, and precision using high-quality machines.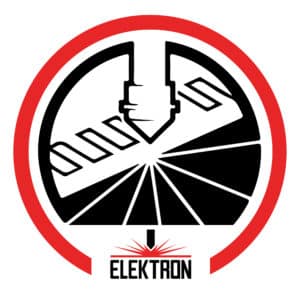 Maximum thickness of cut sheets:
Black steel – 25 mm
Stainless steel – 15 mm
Aluminum – 10 mm
We can make the same thing over and over again with 100% accuracy because we have many machines and skilled workers. We complete valuations quickly. We have a well-stocked warehouse of steel sheets made of carbon steel, stainless steel, and aluminium. 
2D laser cutting is a modern way of cutting many different materials, including metals and non-metals.
Please send your inquiry to the following e-mail address: laser@web-elektron.pl
2D laser cutting services—for whom?
A professional cutter is a tool used by engineers, designers, and artists to cut flat materials. In addition to cutting, laser cutting can also raster-create designs on workpieces by heating the surface of the material, thereby burning its top layer and changing the appearance at the site of the raster operation.
Laser cutting is an extremely useful solution for the creation of all kinds of prototypes and production. Laser cutting machines are used in industrial-scale mechanical workshops to cut large pieces of material; they are used by hardware companies to quickly create cheap prototypes; and they are also used by all kinds of creators to bring art projects from the digital world to reality.
In our company, we make professional cuts both for companies and for private individuals. We implement even the most complex projects, using modern equipment and the knowledge of experienced professionals. We offer extremely fast order fulfillment. In voivodeships such as Podkarpackie, 2D laser cutting by specialists from the Elektron company has already collected hundreds of positive opinions. If you want to join our group of satisfied customers, please contact us.
2D laser cutting of metal sheets—the most important advantage of this solution
Professional laser cutting of 2D sheets is an extremely flexible technology. A wide variety of materials and thicknesses can be processed, with no limit to the shape you want. This cutter is a type of numerically controlled machine, which means that the user can create any project in specialized software and then send it to the cutter, which will do the job with just one push of a button. Programming the device is so fast that many changes can be made at any stage of production, practically without additional costs or time. The best application of laser technology is to cut materials such as steel, aluminum, copper, and brass with a thickness of 0.8 mm to 25 mm.
A very big advantage of sheet metal laser cutting is its exceptional precision. The quality of the processed edge is at the highest level, and there are no distortions. The finished items can be used immediately after cutting. There is no need to spend time on additional finishing of the material. Another significant factor is the extremely low risk of damage to the developed product or material losses. The laser beam always hits the area marked on the project precisely. With high-quality cutting equipment and the skills of experienced professionals, it's hard to make a mistake. It's also worth noting that this kind of processing enables you to transfer particular design elements to other materials and achieve the same form or dimension for multiple items.
2D Laser Cutting: A Reliable, Technical, and Qualified Team
Our laser-cutting team stands out for being flexible and efficient. With years of experience, we can offer advice on the best solutions and materials for your project. We constantly improve our qualifications. We guarantee the highest possible quality of processing; we strictly adhere to the agreed deadlines; and we ensure precise repeatability in the case of serial orders. We also quickly evaluate specific projects. We can meet any requirement, from prototypes and test pieces to full production.
Metal sheet, 2D laser cutting, and other processing methods
Laser cutting machines are better than traditional methods for cutting metal, but they are not the only option available. machines that use plasma- or waterjet-based methods. However, over each of these solutions, laser cutting has a significant advantage. Treating materials with plasma, an electrically heated ionized gas channel, is classified as much less flexible. The edges of the processed elements are also in worse condition. The laser cutting of aluminium provides a much better appearance for the project and enables the detailed processing of smaller elements—the plasma jet is not suitable for working with small details. Water jet cutting uses high-pressure fluid to treat materials, often in combination with an abrasive. The main disadvantage of this solution is the implementation time. In addition, the laser method is much faster.
If you want to make a project in which 2D laser cutting will be used, Podkarpackie is the province where our company is based. We are ready to handle even the most unique orders with our modern technology and experience. Please contact us by phone or via e-mail. We guarantee professionalism, efficiency, and satisfaction with the results obtained.