Cutting metal with a laser is one of the most popular and effective cutting options available on the market. Laser beam cutting is popular because it's fast, accurate, and easy to use. This method involves using special devices that emit a concentrated laser beam to cut different kinds of materials, even tough ones. Laser cutting is a modern process that is similar in size to traditional machining but saves time and is more precise. Metal laser cutting is most often used to cut various types of metal sheets, for example, those made of carbon steel, stainless steel, brass, or aluminum. Unlike other methods of cutting metal, laser technology offers several additional advantages in the form of a small amount of waste and emitted gases, as well as high repeatability of the shape of the manufactured elements.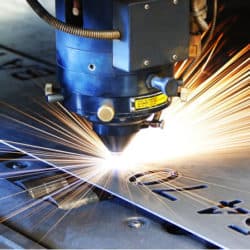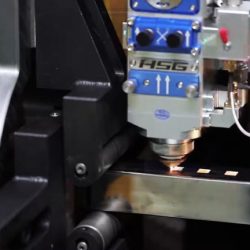 Precision in laser cutting of metal sheet
The main factors influencing the increase in accuracy of laser cutting are the cutting factors used, which in this case are a hot laser beam and a high purity technical gas. It is the laser beam that provides exceptional cutting accuracy, down to 0.009 mm. No other cutting method is even comparable in this regard. Sheet metal laser cutting is the best choice for all those who care about the perfect implementation of mass production of the same elements in the shortest possible time.
Due to the high repeatability of the process, negligible amounts of waste, cutting both regular and irregular shapes, and quick implementation time, this innovative method will be most appreciated by the largest entrepreneurs who want to maximize the efficiency of production processes, especially when cutting sheet metal. Laser cutting allows you to make even the smallest items while maintaining all the details of a given pattern, which is of colossal importance when creating metal decorations or manufacturing parts for technical devices. In addition to miniature products, laser cutting also allows the processing of large surfaces, which is why it is widely used in the furniture, shipbuilding, and automotive industries, as well as in the production of large-scale metal structures in construction.
The speed of laser cutting of metal sheet
With 3D laser cutting, you can quickly cut both regular and irregular-shaped sheets made of different materials. This technique is efficient and ergonomic, making it possible to produce large quantities of metal elements in a short time. An additional advantage that makes the process of metal sheet cutting so quick and efficient is that it minimizes the amount of post-production waste, reduces the time needed to clean the station, and eliminates the need for post-production processing because this technique leaves smooth edges and almost complete automation of orders due to the use of the innovative TH65 IPG YLR-2000 W model HS-TH65.
Among the most important advantages of choosing 3D laser cutting, we can distinguish: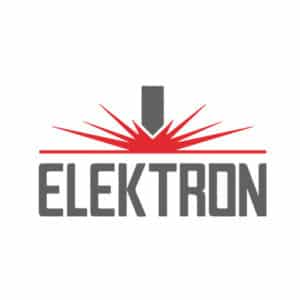 The main advantages of laser metal cutting
• Exceptional cutting precision
• Speed of task completion
• the cut edge's aesthetic finish
• There is no need for additional processing,
• the ability to create irregular shapes
• low risk of insufficient excision
• the procedure's high level of security
• environmentally friendly procedures,
• Cutting repeatability
• the possibility of minimizing the amount of waste