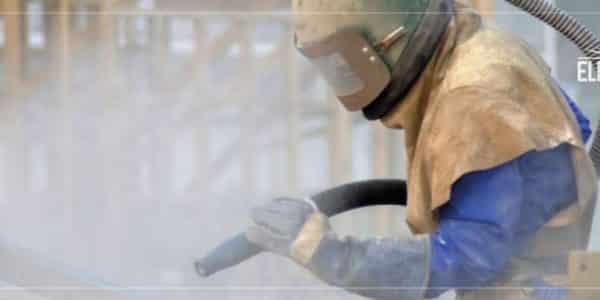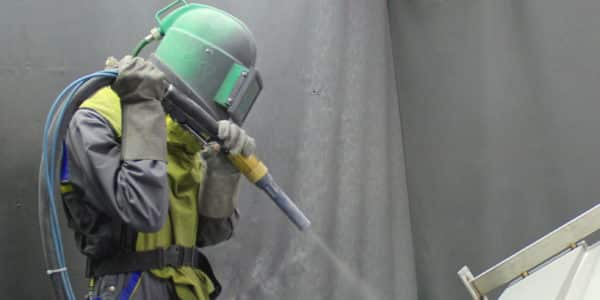 Types of paints used during powder coating
Powder paints are thermosetting materials used in the powder painting process. To achieve the intended effect, they usually consist of resin compositions in the proper proportions, along with colours and additives. Powder coating is an environmentally friendly technique since it is both environmentally friendly and efficient thanks to the use of appropriate paints. Furthermore, the powder-coated surface obtains corrosion resistance and a beautiful appearance without affecting its qualities. Powder paint comes in a variety of forms. Polyester paints, whose major ingredient is polyester resin, often known as prime, are the first type. Epoxy powder varnishes, on the other hand, are mostly made up of epoxy resin. Epoxy-polyester paint is a blend of the two types of paint mentioned above. It's made up of a blend of polyester and epoxy resins. Polyurethane paints, which are made up of polyurethanes and silicones, are also utilised in the powder coating process.
Powder coating - choosing the right paint
Powder coating is a long-lasting process that produces outstanding results. It is vital to use high-quality paint of the appropriate type to achieve the best effects.

Polyester paints are used on the outside of buildings. They are unaffected by UV light, therefore the surface is not subjected to yellowing, discolouration, or other undesirable changes. These varnishes also have excellent mechanical and chemical resistance, which is why polyester paints are used to powder coat objects that are susceptible to the effects of the weather. Garden furniture, building facades, gutters, and bicycle parts are all good candidates for them.
Epoxy varnishes are paints that are perfect for powder coating interior surfaces. They are recognised for their exceptional scratch and damage resistance. They're especially well-suited to industrial settings where finishing parts are subjected to severe weights and solvents. These varnishes are not suited for covering surfaces that are exposed to UV radiation since they turn yellow when exposed to UV light.
The qualities of hybrid epoxy-polyester paints are good. They combine the benefits of polyester paints: resistance to the damaging effects of weather conditions, which ensures that they retain their colour, as well as strength and durability. Because these paints have excellent physical, chemical, and mechanical qualities, they are commonly employed in the powder coating process on radiators and other equipment that are directly exposed to high temperatures.
Powder coating materials used both outdoors and inside are ideal for polyurethane paints. They're frequently used for decoration. They're known for their flawless smoothness and long-lasting resilience.
Moisture and surface damage, such as scratches, are not a problem. They developed a covering that is flexible, abrasion-resistant, and resistant to the detrimental effects of environmental variables.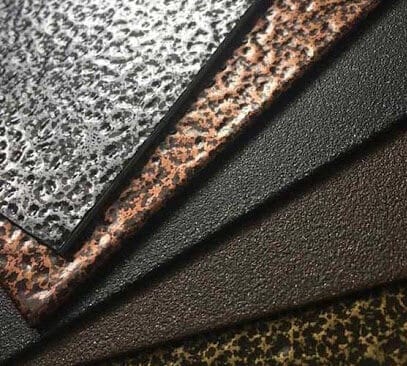 METALLIC EFFECTS OF POWDER PAINTS
Powder coatings come in a broad variety of finishes, including gloss, semi-gloss, semi-matt, matt, and structure. Advanced production technology and unique metallic pigments are used to create paints that can achieve metal effects. They are unique each time, and their composition, which has a direct impact on the appearance and attributes, is altered based on the painted product's characteristics and customer preferences. It is frequently necessary to preserve the surface with an additional protective coating after the powder coating process with the use of specific paints.