Bicycle stands. Manufacturer: Grupa Elektron
In the era of increasing interest in an ecological and healthy lifestyle, bicycles have become not only a way to spend free time but also a means of transport, a way to lose weight, and an integral part of many people's lives. And that is very good, because thanks to them we contribute to the improvement of the condition of our body, we load ourselves with endorphins, and we do not destroy our planet. Not to mention the fact that we do not have to deal with constantly delayed means of transport or spend long hours in traffic jams! However, the growing popularity of bicycles also brings about some new challenges, especially for urban planners and specialists in the field of spatial development. More paths and bicycle routes are needed, as well as places where you can leave your bikes while resting, both in public and private spaces. This is where bike stands come into play, especially from leading manufacturers for whom quality is the most important thing, such as Elektron. Therefore, let us tell you a little more about them.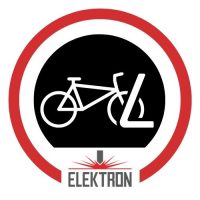 Along with the growing popularity of cycling, both amateur and professional, the demand for elements of small architecture is also growing, aimed at securing and maintaining bicycles in proper condition. We are talking about all kinds of shelters, parking lots, and, of course, the most important ones, i.e., stands. What are bike stands? What are the most popular types of bike stands? And finally, what does the manufacturer of bike stands offer?
Bicycle stands: what are they and why is it worth investing in them?
As a manufacturer of bike stands, we know that bike stands can come in all forms, shapes, and colours. The most popular ones are made of steel, aluminium, or other types of metals and plastics. There are probably all sizes and designs on the market, but all of them have in common that they protect bicycles. Thanks to them, the residents of the estate, guests who decide to visit you with their aluminium horses, or employees who choose an eco-friendly way of commuting to work, can rest assured of their bikes. However, do bike stands only fulfil this one function? Of course not! There are different types of bike stands, and each one has a different design, material, and size. So it's safe to say that, apart from the obvious, i.e., the safety of your bike,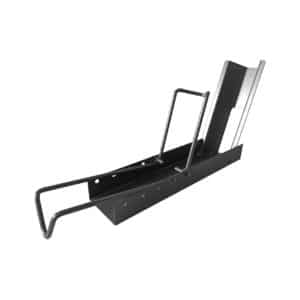 What types of bicycle stands are there in the market?
Bike stands, there are several divisions. The first is the separation of the stands depending on the material from which they were made. This category includes bike stands made of plastic, wood, metal, and combinations of several of these materials. In addition to this classification, bicycle racks also differ in terms of the number of bicycle places; on the market, you will find both single bicycle racks in the form of simple barriers and those containing several items placed next to each other. If, however, the structure itself is concerned, the most popular are two types of bike stands, namely Bicycle stand parking and Traffic line bicycle racks.
Bicycle stand parking takes the form of simple and laconic barriers. They are comfortable and functional, although one stand allows you to secure only two-wheelers and is therefore rather suitable for home use or in places less frequented by cyclists. Parallel bicycle stands usually have an inverted U or V shape and are made of stainless steel, steel or aluminium tubing, sections or sections.
Traffic line bicycle rack
Traffic line bicycle racks make it possible to secure two-wheelers by parking the front wheel in them and then fastening them with a clasp. This option is convenient for landowners and urban planners because this type of bicycle rack does not take up much space, is minimalist and almost imperceptible, and at the same time, it enables securing many bikes in a relatively small space. Traffic line bicycle racks are also, most often, made of aluminium and other metals, but they can take a variety of forms and shapes.
What bike stands are available at Elektron?
As a manufacturer of bike stands, we especially value their practicality and aesthetics, but also their universal appearance. Thanks to our advanced facilities, we can produce bike stands in various shapes, but you can always be sure that they are made of the highest quality materials, durable, and created taking into account best industry practices. We can produce variants that will satisfy even the most demanding consumers, so we cordially invite you to submit inquiries!