Metal Bench Producer-Grupa Elektron
Metal benches are an indispensable element of every larger or smaller park, housing estate, alley or utility facility. Metal benches are an indispensable element of urban and rural architecture! They are places for meetings and rest. They have both utility value and undeniable aesthetic value. Small architectural benches occupy a leading position because their selection depends on the popularity of a given place! But which metal benches to choose? At Elektron, as a manufacturer of metal benches, we know the answer to this question, and we will share it with you soon!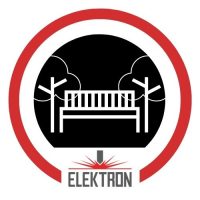 Benches in small architecture
Metal Benches are an important element of spatial development because, like a few other small architectural objects, they leave a lot of room for designers and producers to show off. Metal Bench are graceful objects that, apart from their utilitarian purpose, can completely change the visual perception of a site or object. Benches can, and increasingly do, come in a variety of shapes and colors! The times when the choice of benches was limited and the only decision we had to make was whether to choose metal benches entirely made of metal or metal combined with wood, are long behind us! On the market, you will find city and metal bench in various variations. Lovers of elegance and minimalism in design will be delighted with the choice of simple and timeless benches made of aluminium or powder-coated steel. However, they can put on metal bench of an interesting form, for example, made of a combination of solid wood and black metal in an industrial style. The choice is huge! So, how do you choose the best metal bench?
Street furniture — what to pay attention to when buying?

When choosing metal benches and a place, first of all, you should pay attention to the materials from which they were made. It is mainly about their quality and resistance to weather conditions. The most popular are all types of corrosion-resistant metals and impregnated wood. The second issue you should pay attention to is whether the manufacturer of the city or garden metal benches has the necessary certification. The last and most pleasant thing is to choose the right design. As we have already mentioned, metal benches are available on the market in many variants, both classic and bolder, but regardless of which one you choose, keep in mind the comfort of use!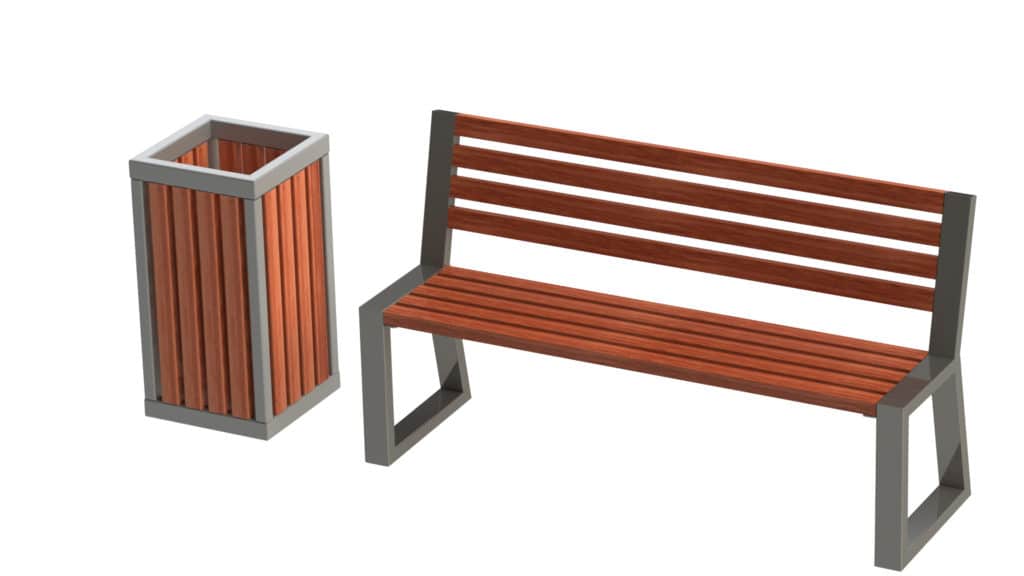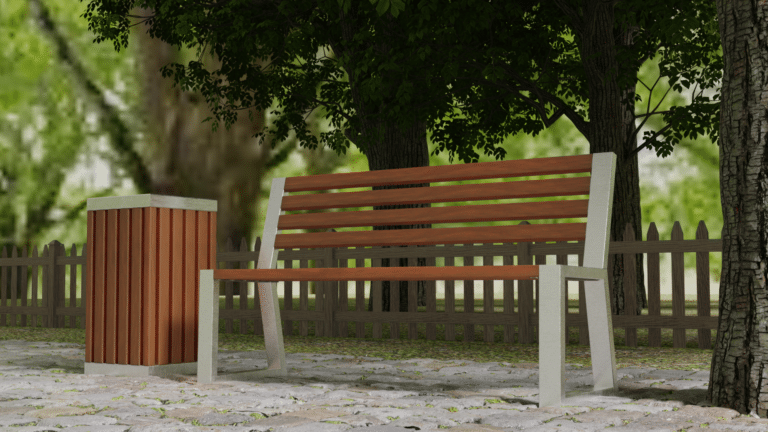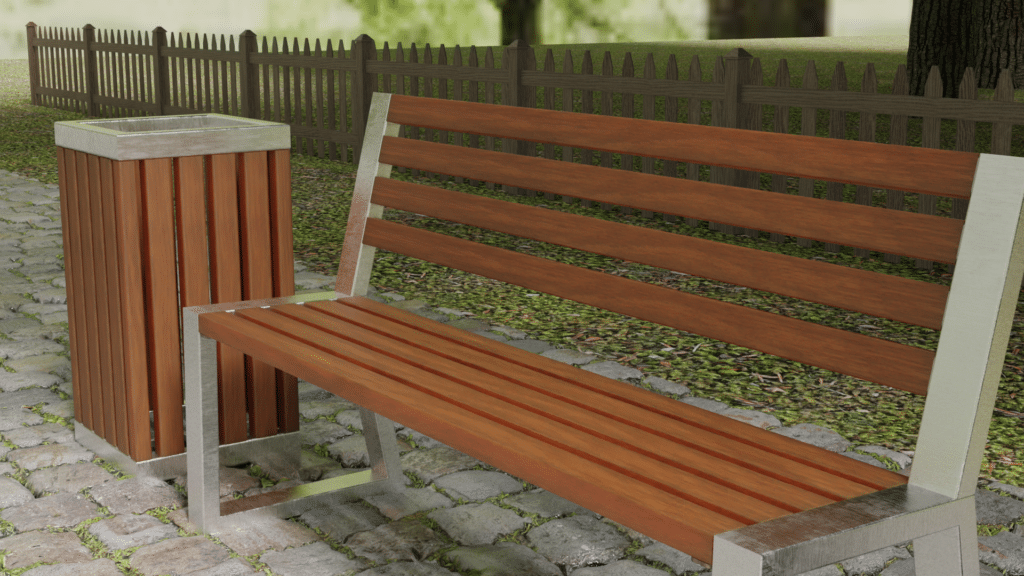 Elektron-Manufacturer of metal benches
The Elektron company, as a manufacturer of city, garden, and park benches, offers an extremely wide range of designs and models. Our park metal benches and places are widely used in parks, promenades, squares, parks, gardens and housing estates.
The Elektron offer includes both park benches with a backrest, which will perfectly complement the spatial arrangement of any park or garden, as well as city metal benches without a backrest, which are the perfect complement to bus stops or sports fields. Our city benches are universal due to their timeless design and the use of materials resistant to weather conditions and corrosion.
In addition to a huge selection, when buying seats in Elektron, you can also be sure of the highest quality and resistance to mechanical damage. As a manufacturer of metal benches with many years of experience, we know what materials to use to ensure consistently solid products.
However, that's not all, because apart from the fact that our metal benches are durable and interesting in terms of appearance, we also do not forget about the most important thing, that is comfort and ergonomics of the seat, which are always at the top of our list of priorities.