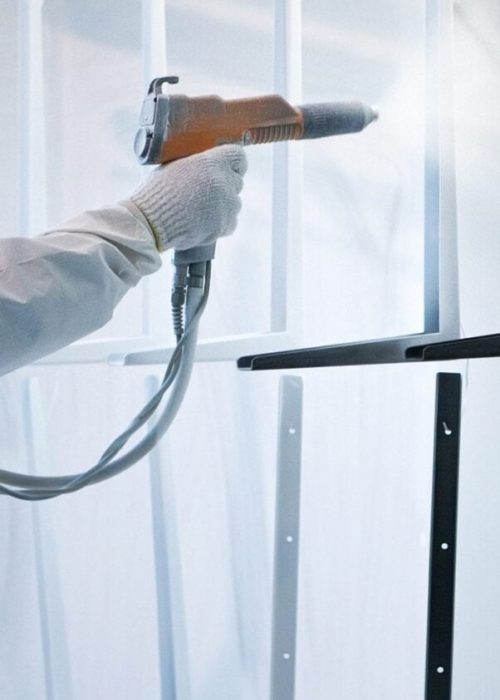 POWDER COATING OF METAL ELEMENTS
Powder coating is an innovative way of finishing various surfaces. This method has many advantages. First of all, it provides the varnished items with durability and resistance to the harmful effects of weather conditions such as moisture, solar radiation, or changing temperatures. In addition, the elements processed using the method of powder coating are precisely finished and their surfaces are perfectly smooth. Another advantage is the unlimited colour variety of powder paints.
To carry out the process of powder coating, several conditions must be met. Therefore, not every material can be processed using this method. An electrostatic field must be created between them for the powder paint to form a layer on the painted element. That is why powder coating can be carried out successively on the following surfaces: stainless steel, carbon steel, and aluminium. These materials generate a positive charge and attract negatively charged powder paint particles. In addition, steel and aluminium are resistant to high temperatures, and the necessary hardening process can be carried out in special furnaces after painting without any problems.
BLACK STEEL POWDER PAINTING
Black steel (carbon steel) is a material with a very wide range of applications. It is made of carbon and iron alloys. The main reasons for the popularity of this type of steel are durability and its low price. To powder coat black steel, it is necessary to prepare it in advance. It requires sand blasting, shot blasting, or chemical treatment. To perform powder coating accurately, the treated surface must be perfectly smooth. Products made of the raw material of black steel, after the powder coating process, have a lot of applications. Painting protects them against corrosion. Black steel is used for the production of hand and machine tools, as well as for the production of devices exposed to high loads during operation. The use of carbon steel guarantees impacts resistance and protection against extreme temperatures. The material is also ideal for the production of seamless pipes for mechanical applications and pipes for the energy and machine industries. In addition, previously protected by powder coating, it is perfect for heating systems: for the production of heaters and radiators. 
ALUMINUM AND POWDER COATING
Aluminium alloys are a material with a very versatile application. They have incredible plasticity, which is why they are widely used in many industries and industrial sectors. It is a material that does not corrode, but the technology of powder coating is very often used to give it the right appearance. Before starting the process, it is necessary to warm up the processed elements to gas them out. It guarantees durability long after the end of powder coating. Aluminium, thanks to its lightness, is very popular in construction. We can find it, among other things, in window profiles, on the edges of roofs and in gutters. It is also used in the production of various types of air conditioning ducts and roof tiles. Aluminium is also used in the automotive industry, for example, in the manufacture of rims. The coating ensures the perfect appearance and durability of the elements.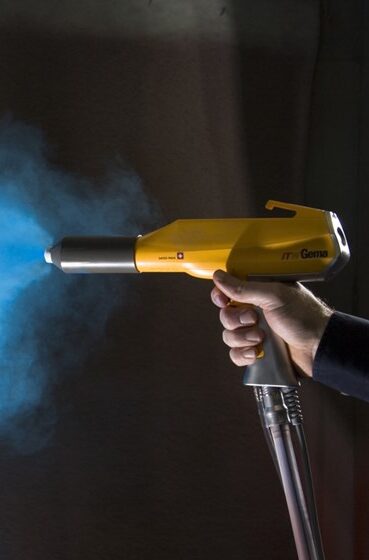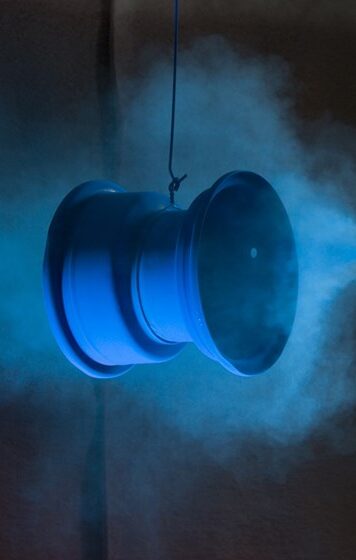 COATING OF GALVANIZED STEEL POWDER
Powder coating is a process often carried out on galvanised steel. This material is widely used in all external structures. The use of powder coating on galvanised steel not only gives it its appearance. It also provides additional protection against corrosion. Zinc powder coating is a process that is often problematic, and therefore it is best to entrust its implementation to specialists. The adhesion of powder paints to this material is quite limited. Therefore, before carrying out the service, which is powder coating, the substrate must be properly prepared. First, "etching" is performed, using a specialised fluid. Another method of preparation is "gassing". After thorough preparation, the powder coating process can begin. The steel treated in this way is used in many industries, from industrial to the chemical. Due to its durability and practicality, galvanised steel combined with powder paint can meet many requirements. It is also worth noting that, thanks to powder coating, this material is highly resistant to corrosion. Elements made of galvanised steel can be found, among others, in architecture. For example, fencing elements and sports equipment are made of it.