Laser cutting is a method that ensures 100% repeatability of elements, even very complex ones. The software guarantees cutting accuracy of up to 0.1 mm. The CO2 laser is characterised by accuracy, aesthetics, and durability. It is successfully used for engraving various materials. The marked elements are resistant to abrasion, chemicals, and high temperatures. Engraved items look great; they are suitable for badges and plates necessary in hotels, offices, or restaurants. Engraved designs according to your design can turn out to be an irreplaceable gift idea.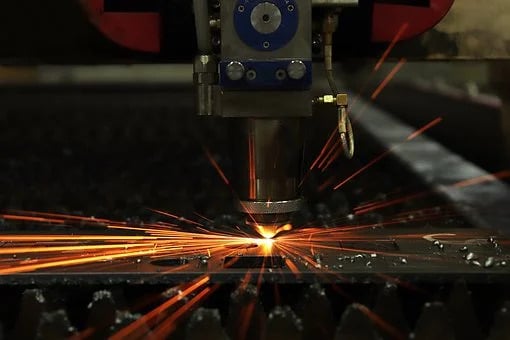 The flawless precision of laser cutting makes the made elements perfect and ready for use immediately after production. They do not require additional processing, which saves time and material. It is worth emphasising that the engraving process does not generate any waste. Laser cutting allows you to make objects in miniature sizes while maintaining all the details and ensuring no frayed edges.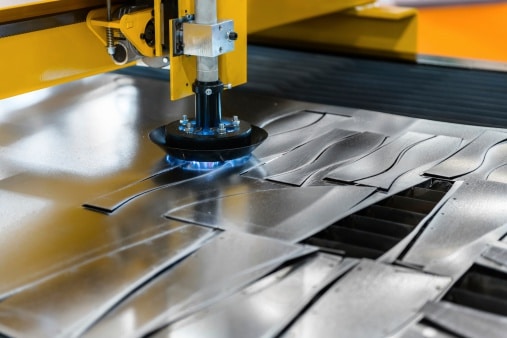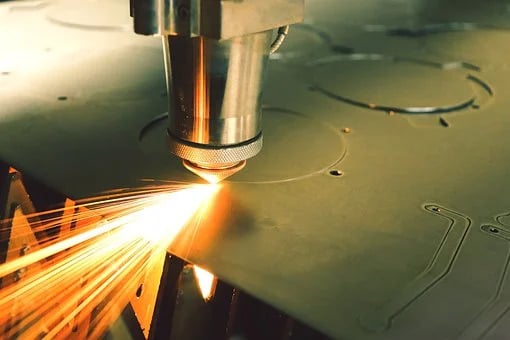 SHEET LASER CUTTING
Laser cutting allows you to obtain a precise shape from various types of materials. It also enables 100% repeatability of the cut elements, which is impossible to achieve with other processing methods. Laser cutting is a type of material processing in which a laser beam is used. It distributes a large amount of energy into a small space. The most important types of laser cutting are vaporization, burning, crack formation, melting, and blowing. The implementation can take place in various ways. Reactive cutting, i.e., using an oxygen stream or a mixture of oxygen and argon (depending on the material), another method is cutting with the use of cracks (breaks in the material are created). The laser beams bring the metal element to a very high temperature. If we process metals from high alloys such as aluminium, magnesium, titanium, or cobalt, cutting in the liquid state is best. The surface is precisely cleaned by using nitrogen or argon. The laser cutting process is undoubtedly an irreplaceable method of processing due to the precision and repeatability of elements. The result will certainly satisfy even the most demanding customers. Mostly due to the accuracy, speed, and precision of cutting, this method is becoming an increasingly popular method used in many industries, such as automotive, construction, furniture, architecture, and aviation.
ADVANTAGES OF LASER CUTTING

Above all, laser cutting provides perfect edges, which do not require additional processing of the element. It is a method that works well when cutting various types of materials: steel, aluminium, copper, metals, wood, and plastics. In the case of projects requiring great precision in cutting, a laser is an irreplaceable form of processing. Modern devices, digitally controlled, guarantee precision and high repeatability of the cut elements. The use of a laser beam allows us to minimise the amount of material that is wasted. The surfaces are perfectly flat and smooth and have no undesirable bends or irregularities. Complicated patterns can be obtained in a very short time, and the element is ready for use immediately after processing. Another advantage of laser cutting is the processing time, which takes place much faster than cutting with traditional methods. It is a process that takes place with the use of advanced technologies and is fully automated.