Powder painting is the most popular method of painting metal elements, such as elements of building structures, fences, and balustrades. Powder paint perfectly adheres to the painted surface, creating a smooth coating. The coverage is perfectly even, without stains or wrinkles. A very important element is to clean and degrease the surface before painting.
Powder painting of various types of materials ensures durability for years and resistance to atmospheric or chemical factors, moisture, and UV radiation. These paints are resistant to rust and corrosion. Their other great advantage is that the colors do not fade. In addition to a wide range of colors, we can choose various types of textures, such as gloss, matte, or satin. The great advantage of powder paint is the lack of solvents, which means that these paints are environmentally friendly and are not harmful to our health. Powder painting is increasingly used for materials such as steel, cast iron, aluminum, glass, MDF boards, wood, ceramics, and others. Each of them requires proper surface preparation. Powder painting makes the surface smoother, and small imperfections are hidden under the paint layer. Painting aluminum, and specifically aluminum rims, is very popular. Thanks to this method, rims become resistant to corrosion and mechanical damage, and it is currently perceived as the best way to renovate rims.
POWDER PAINTING-TYPES OF PAINTS
The paints used in the powder painting technology are distinguished by a huge variety. Due to their composition, powder paints are divided into epoxy, polyester, and so-called hybrid mixes, i.e., epoxy-polyester. The choice of paints for smooth, textured, or porous surfaces allows the application of powder coating to a wide variety of materials. We can choose a glossy, metallic, matte, or semi-matte effect. Such a wide range of colors and visual effects makes this method very popular. The choice of paint in terms of composition is very important, as it affects the durability of the color and keeps the surface in perfect condition.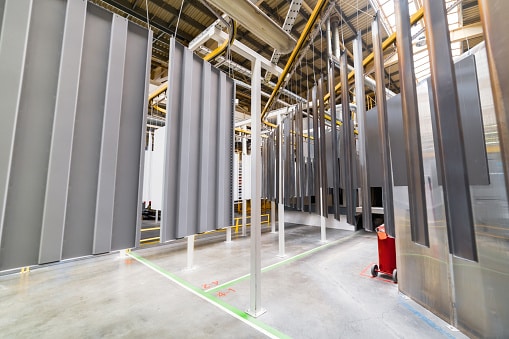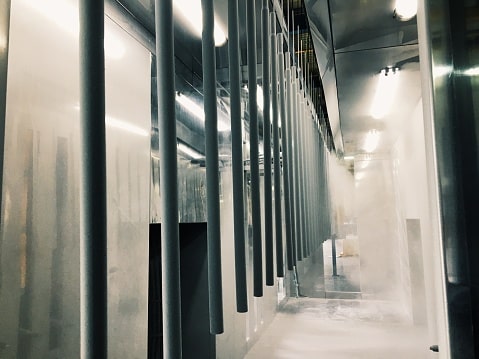 APPLICATION OF POWDER PAINTING
Wherever we want to obtain a smooth surface on the element, we can successfully use powder paints. It solves the problem of stains, unevenness, and bubbles, which often arise when painting with traditional methods. Before starting powder painting, a very important element is to clean and degrease the surface to be subjected to this process, because only then can we be sure that the painted element will last for many years. The powder painting technique is used primarily in the automotive industry due to its high resistance to weather conditions and corrosion, as well as its durability. This method is also increasingly used in the construction industry.
Powder paints are great for protecting against moisture and high temperatures, making them perfect for gutters, fences, balustrades, and other surfaces. Powder painting is safe for humans and eco-friendly, so it's ideal for everyday items like door handles and home appliances. It provides a thin and even coating that is resistant to scratches, bruises, and detergents. Powder-coating household appliances can give them a durable and attractive finish.